Source: news.bahai.org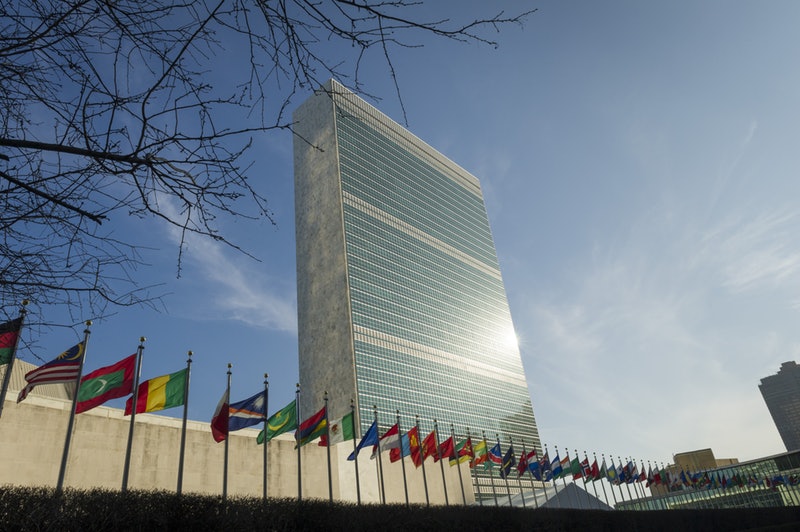 UNITED NATIONS — The United Nations General Assembly called on Iranian authorities to end ongoing human rights violations against the Baha'is in Iran.
A resolution, adopted Thursday by a vote of 85 to 30, with 68 abstentions, expressed "serious concern regarding ongoing severe limitations and restrictions on the right to freedom of thought, conscience, religion or belief."
The international community noted in the resolution Iran's attacks on Baha'i places of worship and cemeteries and "other human rights violations, including harassment, intimidation, persecution, arbitrary arrests and detention, denial of access to education and incitement to hatred that leads to violence against persons belonging to recognized and unrecognized religious minorities."
Tens of thousands of Baha'is experience educational, economic, and cultural persecution on a daily basis for merely practicing their faith. At present, more than 70 Baha'is remain imprisoned in Iran for their beliefs.
"It is hoped that this resolution sends a strong message to the Iranian authorities that ongoing violations against the Baha'i community will not go unnoticed," said Bani Dugal, the Principal Representative of the Baha'i International Community's United Nations Office. "Any form of discrimination against religious minorities for merely practicing their faith is entirely unacceptable and will not be tolerated."
The resolution also calls on the Iranian government to release from prison Afif Naeimi, a member of the former group known as the Yaran, which tended to the basic spiritual and material needs of the Iranian Baha'i community. The other six members of the former ad-hoc group were released over the past year after serving 10-year prison sentences given through a legal procedure that lacked any semblance of due process.
The resolution was sponsored by Canada and had 34 co-sponsors.
The long history of the state-sponsored persecution of the Baha'is in Iran is well documented. The Archives of Baha'i Persecution in Iran website compiles thousands of official documents, reports, testimonials, photos, and videos revealing irrefutable proof of relentless persecution. The October 2016 report "The Baha'i Question Revisited: Persecution and Resilience in Iran" also describes the Iranian government's systematic persecution of the Baha'is.