Source: www.hra-news.org
Translation by Iran Press Watch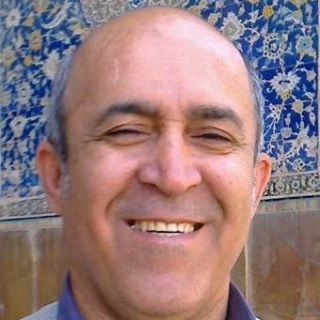 HRANA News Agency: Hassan Momtaz Sarvestani, a Baha'i citizen detained at Adel Abad Prison in Shiraz, has been prevented from hospitalization despite his acute heart problems.  Today is the beginning of his second year in prison.  He was sentenced to 5 years in prison for teaching Persian literature to Baha'i students deprived of higher education at the Baha'i university (BIHE).
According to HRANA news agency, Hassan Momtaz Sarvestani, a Baha'i citizen detained at Adel Abad prison in Shiraz, has been prevented from receiving medical care and a hospital stay for his cardiovascular disease.
A well-informed source told HRANA reporter that Hassan Momtaz is suffering from acute heart disease and is in need of urgent treatment. However, despite his repeated requests and his family's inquiries, neither Adel Abad prison nor the judge presiding over this case has taken any action.  On November 2014, Branch 36 of the Tehran Court of Appeals confirmed the verdict of 5 years imprisonment against this Baha'i citizen by Branch 31 of the Tehran Revolutionary Court under Judge Moghiseh.
On December 28th, 2017, Hassan Momtaz Sarvestani was transferred to Adel Abad Prison in Shiraz to complete his sentence.
It should be noted that Hassan Momtaz Sarvestani was previously arrested several times.
Baha'is in Iran are deprived of freedoms related to religious beliefs. This systematic deprivation is in direct contradiction to Article 18 of the Universal Declaration of Human Rights, and Article 18 of the International Covenant on Civil and Political Rights (ICCPR), which states that all persons have the right to religious freedom, the right to change their religion or belief, and the freedom to express their belief individually or collectively in public or private.
Based on unofficial sources, there are over 300,000 Baha'is in Iran. However, Iran's Constitution only recognizes Islam, Christianity, Judaism and Zoroastrianism, and does not recognize the Baha'i Faith as a religion. This has been used by the Regime to justify systematic denial of the civil rights of Baha'is for many years.