Source: www.hra-news.org
Translation by Iran Press Watch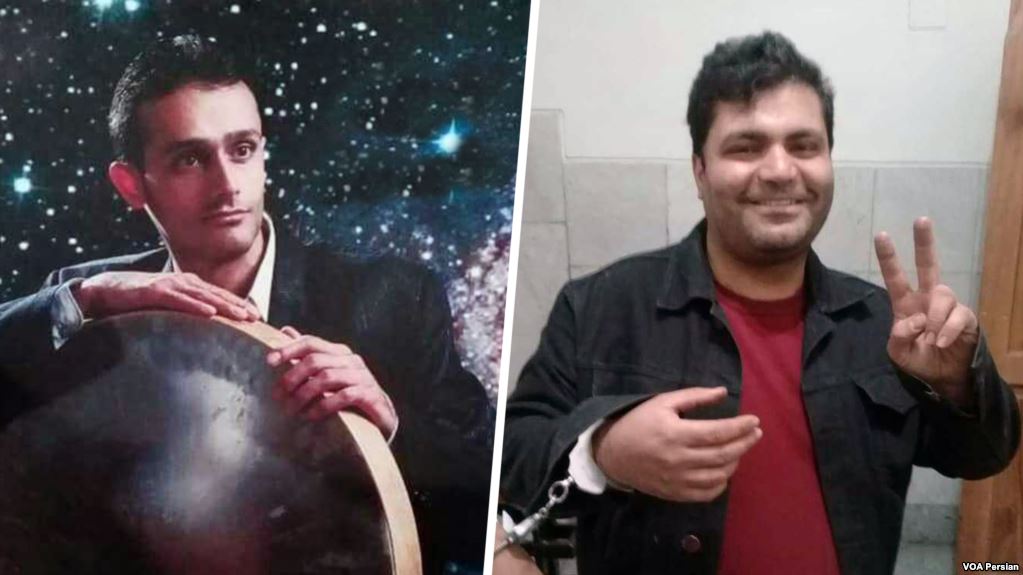 HRANA News Agency – As reported by HRANA, the news agency for Human Rights Activists in Iran, on December 17, 2018, Mohammad Reza (Kasra) Teifouri, a Baha'i in Isfahan, began serving his one-year prison sentence in that city.
Teifouri had previously been sentenced to five years in prison by the Revolutionary Court of Isfahan for the charge of "anti-regime propaganda by teaching the Baha'i Faith", and for making copies of the movie about the Baha'is by Mohsen Makhmalbaf [The Gardener].  The sentence was later reduced to one year in the appeals phase.
In February 2016, Mohammad Reza (Kasra) Teifouri was arrested following the search of his home and business by security forces, but was released on bail after two weeks.
While searching business – a cultural products store – the agents had confiscated as evidence some personal items and some copies of the movie "The Gardner" by Mohsen Makhmalbaf, a 2012 documentary about the Baha'i Faith.
Also, according to another report, another citizen of Isfahan, Hamed Rezvani, a music teacher, left his house on December 24, 2018, and in spite of follow-up with various institutions, his fate is unknown.  Apparently, for the last ten years, due to his relationship with Baha'is, he had been under pressure from the security forces, through summons, interrogation and arrest.
In his family's inquiries with various institutions, including the district attorney, Isfahan's courts, the Intelligence Department, the Sepah Intelligence Department, hospitals and the medical examiner's office, no news has been received of his fate or whereabouts.
According to a source close to his family, for the last ten years Hamed Rezvani had been repeatedly subjected to judicial and security pressure for his relationship with Baha'is, was threatened by telephone and in person by the Intelligence Department, and had many times been barred from teaching at music schools and performing in concerts.
Previously, in June 2016, following the search of his business and home and confiscation of many personal items such as his cell phone and laptop computer, notebooks of poetry and musical instruments, he was arrested by security forces for "anti-regime propaganda by teaching the Baha'i Faith", and was put in handcuffs and leg restraints, and subjected to verbal and physical abuse in the presence of his elderly and ill parents.
Apparently, after his arrest he was taken outside the city of Isfahan by the agents, and while still in handcuffs was beaten and struck in the head, face, chest, and groin, and after affixing his fingerprint on the inventory of the confiscated items, he was abandoned in that spot.
In Octobe 2016, Hamed Rezvani was arrested by security forces, held for interrogation in the Isfahan prison for 21 days, and eventually released on bail.
After his release and acquittal of all charges, seeking his violated civil rights after his unfair prosecution, Mr. Rezvani had filed a complaint against the Intelligence Department agents who had abused him as well as the interrogator in his case, but in the end, the court acquitted the agents and the interrogator.
Hamed Rezvani again filed a complaint with the National Court of Administrative Justice, and his case was recently sent to the National Judges Court.
Baha'is in Iran are denied freedom of religion, a systematic exclusion, in contravention of article 18 of the Universal Declaration of Human Rights and Article 18 of the International Covenant on Civil and Political Rights, to which Iran is a signatory, which states that everyone has a right to freedom of religion and to the conversion of religion based on personal belief, as well as the freedom to express it individually or collectively, in public or in secret.
According to unofficial sources in Iran, there are more than three hundred thousand Baha'is; however, the Iranian constitution recognizes only Islam, Christianity, Judaism and Zoroastrianism, and does not recognize the Baha'i Faith. For this reason, Baha'i rights in Iran have been systematically violated over a number of years.
In many cases, these security and judicial pressures target non-Baha'i citizens for their relationship with Baha'is.