Source: www.hra-news.org
Translation by Iran Press Watch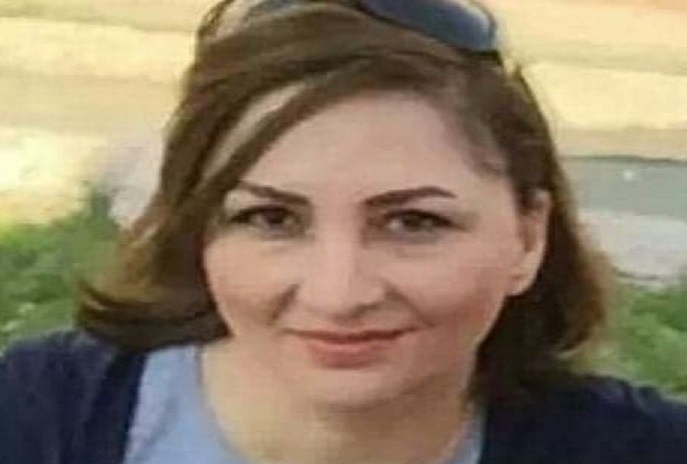 HRANA News Agency – The lack of accountability of judicial-security institutions has led to a cloud of uncertainty around the fate of Atousa Ahmadayi, a Baha'i citizen detained in Tehran since the beginning of this year. It was reported that the Ahmadayi family was finally informed of the fate of their child today, after 38 days of detention. This Baha'i citizen is currently detained at Evin Prison, under the supervision of the counter intelligence division of the Judiciary Branch.
As reported by HRANA, The news arm of Human Rights Activists in Iran, today, Wednesday, 27 February 2019, Atousa Ahmadayi Rafsanjani, a Baha'i living in Tehran, was transferred from a solitary confinement cell in Ward 241 of Evin prison to the group cell of this ward.
A source close to the Baha'i's family told the HRANA Reporter: "Mrs. Ahmadayi has been denied visitation or any contact with her family since the time of her arrest, and Evin prison authorities refused to accept any personal and health items, money or clothing, for her, from her family. Today, after her transfer to the group Cells of Ward 241, her family was told that they could meet with her on Saturday March 2nd."
No indications of the alleged charges against this Baha'i citizen were at hand up to the moment of publication of this report.
On January 20, 2019, Atousa Ahmadayi Rafsanjani was arrested by security forces at her house. The next day she was transferred to one of the solitary confinement cells of the counter intelligence division of the Judiciary Branch, known as Ward 241 of Evin Prison.
Atousa Ahmadayi was arrested and transferred to Evin Prison, although she had been primarily caring for her father, who has suffered a stroke.
Baha'is in Iran are systematically deprived of freedoms related to religious beliefs. This systematic deprivation is in direct contradiction to Article 18 of the Universal Declaration of Human Rights, and Article 18 of the International Covenant on Civil and Political Rights (ICCPR), to both of which Iran is a signatory: "All persons have the right to religious freedom, the right to change their religion or belief, and the freedom to express their belief, individually or collectively, in public or private."
According to unofficial sources there are more than 300,000 Baha'is living in Iran, but the Iranian constitution recognizes only the religions of Islam, Christianity, Judaism and Zoroastrian, but does not recognize the Baha'i religion. Therefore, over the past number of years, Baha'is' rights have been systematically violated in Iran.