Source: www.en-hrana.org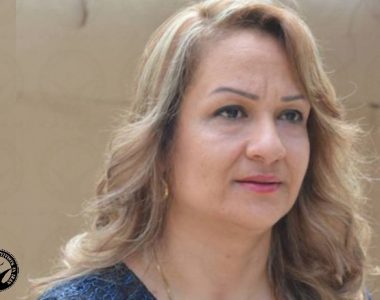 Mitra Badrnejad, a Baha'i resident of Ahvaz, was sentenced to a one-year prison term by the Khuzestan Appeal's Court. In October 2018, she was sentenced to five years imprisonment by the Branch 2 of Ahvaz Revolutionary Court. She was arrested on March 3, 2018 and was temporary released on bail on May 14, 2018.
Baha'i citizens of Iran are systematically deprived of religious freedoms, while according to Article 18 of the Universal Declaration of Human Rights and Article 18 of the International Covenant on Civil and Political Rights, all people are entitled to freedom of religion, belief, and changes thereof, as well as the right to express and practice those beliefs as individuals or collectives, in public or in private.
Though unofficial sources estimate the Baha'i population of Iran at more than 300,000, Iran's Constitution officially recognizes only Islam, Christianity, Judaism, and Zoroastrianism. The Baha'i faith is not acknowledged as an official religion by the Iranian government. As a result, the rights of Baha'is in Iran are systematically violated.