Source: Baha'i International Community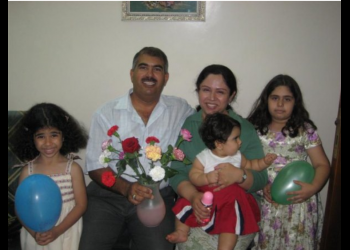 GENEVA—21 October 2019—On Tuesday, 22 October 2019, an appeals court in Sana'a, Yemen is expected to pronounce its ruling to uphold a verdict issued in January 2018 to dissolve Baha'i institutions and to execute a member of the Baha'i community, Mr. Hamed bin Haydara, who has been detained in Sana'a for over five years. Based on the prosecutor's statements at the previous hearing on 1 October 2019, the Baha'i International Community is extremely concerned that the court is being pressured to reject Mr. Haydara's appeal and to uphold the decision to execute him and to also expand the mandate of the case by ordering the deportation of the entire Bahá'í community of Yemen. The prosecutor has further called for the confiscation of assets belonging to the Baha'i National Assembly and Mr. Haydara.
"If the judge rules according to the demands of the prosecution, he will not only affirm the religiously-motivated decision of the lower court, but will also expand his mandate to include anyone who identifies as Baha'i," stated Diane Ala'i, a representative of the Baha'i International Community to the United Nations. "By such a ruling, he would target and threaten an entire religious community in Yemen—which wishes for nothing more than to contribute to its nation's progress—to statelessness and expulsion, confiscation of assets, and threat of extermination in the country."
Such a judgement would represent a further grave injustice to Yemeni society which has experienced devastating loss and suffering during the ongoing civil war. A verdict such as this will flagrantly violate the rule of law, the right of all Yemenis to freedom of religion or belief, and Yemen's international obligations. It will portend a grim future for Yemen.
"The similarity between the persecution of the Baha'is in Yemen with those of their brethren in Iran is blatant and is evidenced by the similar tactics and rhetoric used by the Iranian government and the Houthi authorities," noted Ms. Ala'i. The decades-long state-sponsored persecution of the Iranian Baha'i community seems to have provided a road map for the Houthis.
"The Baha'i International Community calls on the international community to call on the judge to uphold the rule of law and not to succumb to political pressure by rejecting the lower court's judgement and the prosecutor's calls for an unjust and outrageous sentence against the entire Baha'i community in Yemen, which threatens the very existence of a peaceful religious minority," said Ms. Ala'i.