Source: iran-hrm.com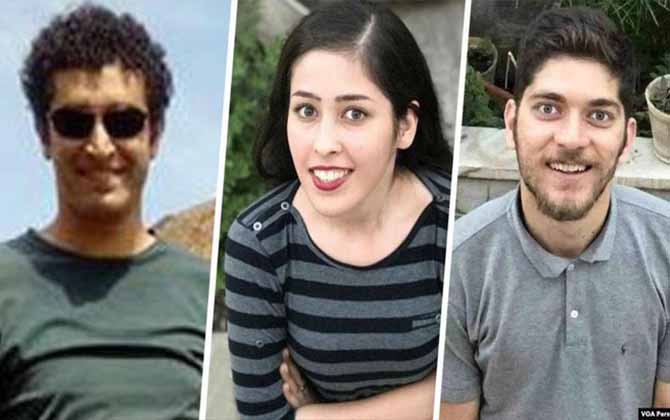 The Revolutionary Court in Iran's Semnan Province has sentenced three members of the Bahai religious minority to a total of 20 years in jail on national security charges.
The Bahais, Ardeshir Fanaian, Yalda Firouzian and Behnam Eskandarian, has been charged with "acting against national security through propagation and organized activities" and "membership in illegal groups acting against national security."
According to the verdict, Ardeshir Fanaian has been sentenced 10 years in prison, one year ban from presence in Semnan and one year living in exile in the southeastern city of Khash.
Yalda Firouzian and Behnam Eskandarian have been sentenced each to five years in prison and two years ban from presence in Semnan.
They were arrested on April 30, 2019 and their houses were searched and their belongings were taken away from them.
International human rights watchdogs as well as the United Nations Organization have criticized the Iranian regime for harassing and jailing Bahais for their belief. The Bahais in Iran are deprived of university education and the right to work with the government, and their businesses are shut down by religious authorities of the Islamic Republic.
Unofficial sources say that there are more than 300,000 people following the Baha'i Faith in Iran. However, the Constitution of the Islamic Republic only recognizes Islam, Christianity, Judaism and Zoroastrianism and does not recognize the Baha'i Faith.