Source: iranwire.com
Translation by Iran Press Watch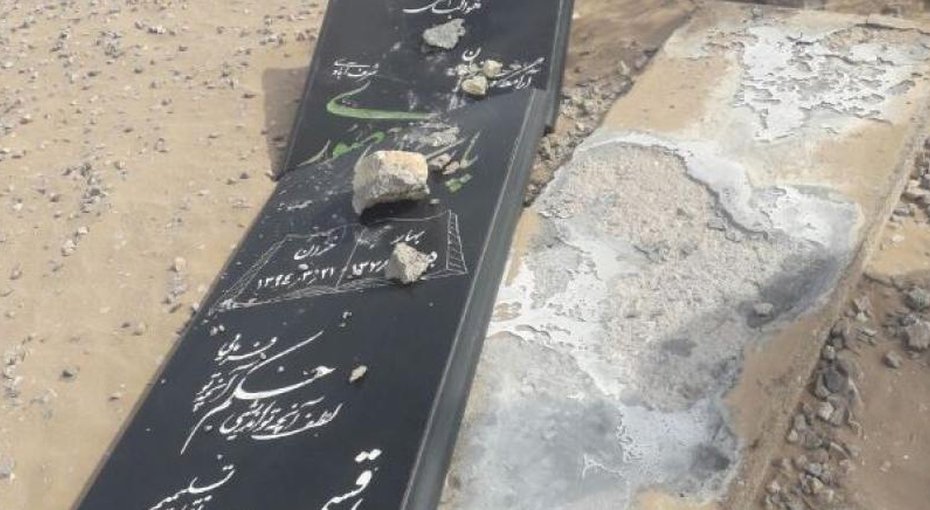 Ostanwire- Some reports indicate the destruction of a number of Baha'i graves in Yazd's Golestan Javid (Baha'i cemetery).
Tombstones in this cemetery have been demolished by stones and blocks in recent days.
Anonymous people have repeatedly destroyed this cemetery over the years.
Destruction of Baha'i graves has been a common practice in recent years in some other Iranian cities such as Isfahan, Kerman, South Khorasan and Shiraz.
In 2014, the "Golestan Javid" of Shiraz, where the bodies of a number of Baha'is executed in the 1979 Islamic Revolution had been buried, was demolished too.
In 2018, Mrs. Shamsi Ghodsi, a Baha'i citizen, was buried near Damavand, but four days later her family was informed that her body had been found in the desert around Jaban in the Damavand area.
Earlier, security forces had warned the Baha'is of Gilavand that they no longer had the right to bury their dead in the city.
Earlier, there were reports that some Baha'is were banned from burial in a number of Iranian cities, such as Tabriz, Kerman and Ahwaz.
In 2017, the Human Rights Documentation Center reported that 44 Baha'i burials had been prevented in the Vadi Rahmat Cemetery in Tabriz.
If you have additional information about this news, please contact us at: [email protected]
If you would like to contact the authorities on the subject of this news item, please refer to the list of the officials throughout Iran: www.ostanwire.com