Source: kayhan.london
Monday, February 3, 2020
Translation by Iran Press Watch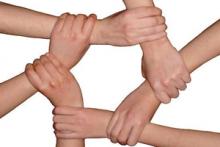 According to the Universal Declaration of Human Rights:
"All human beings are born free and equal in dignity and rights. They are endowed with reason and conscience and should act towards one another in a spirit of brotherhood (Article One)."
"Everyone is entitled to all the rights and freedoms set forth in this Declaration, without distinction of any kind, such as race, color, sex, language, religion, political or other opinion, national or social origin, property, birth or other status (Article Two)."
"All are equal before the law (Article Seventh)."
"Everyone has the right to freedom of thought, conscience and religion; this right includes freedom to change his religion or belief, and freedom, either alone or in community with others and in public or private, to manifest his religion or belief in teaching, practice, worship and observance (Article 18) …"
Religious minorities, who, as citizens of Iran must have full and equal citizenship rights with others, have always been and continue to be subject to legal and practical discrimination in the Islamic Republic of Iran, especially the Baha'is of Iran. Baha'is in the Islamic Republic of Iran have never enjoyed full citizenship rights.  The right to study in schools and universities, to be employed in government institutions or private companies, or to hold passports are among the civil rights the Baha'i Community are systematically denied.
Most recently Baha'is are unable to apply successfully for a national ID, as Baha'is are deliberately excluded from religious categories needed to obtain ID.
The following institutions and signatories condemn the discriminatory policies of the Islamic Republic of Iran towards Baha'i citizens, and call for the issuance of a national card for them, as well as the elimination of all legal discrimination against all religious minorities of Iran.
The Committee for Support of the Democratic Movement of The People of Iran – Berlin:
Ahmad Pourmandi
Ahmad Ghadian
Ahmad Mashouf
Ahmad Maghsoudlu
Ardavan Ershad
Ismail Khataie
Ismail Safarzadeh
Esfandiar Tabari
Omid Nabavi
Amir Hossein Behboodi
Amir Sasan Sharafi
Amir Mombini
Anousheh Mashouf
Iraj Khoshgoo
Arash A'zam
Arash A'lam
Ismail Zargarian
Asieh Amini
Avideh Motmaenfar
Ayandeh Azad
Baviani Malek
Bahram Emami
Behrouz Bayat
Behrouz Khaligh
Behzad Karimi
Bahman Karimi
Bahman Mobasheri
Bijan Eftekhari
Bijan Pirzadeh
Swallow Forouhar
Professor Gorgi a
Professor Houshang Khosh Sarvar
Parviz Hasanpour
Parviz Dastmalchi
Parviz Mokhtari
Parviz Hemmati Gorgi
Parvin Ardalan
Parvin Shahbazi
Parvin Malek
Parvin Hemmati
Toraj Abazarkhani
Tahmasb Vaziri
Jafar Hosseinzadeh
Jalal Kiabi
Jamshid Asadi
Jamshid Hosseinpour
Jamshid Khoonjoush
Jamshid Kablian
Jamshid Nemati
Hojjat Sultani
Hassan Jafari
Hassan Arabzadeh
Hossein Alavi
Hassan Naderi
Hassan Naeb-Hashem
Hossein Afsahi
Hossein Pourjanki
Hossein Daryani
Hamid Ahmadzadeh
Hamid Ahmadi
Hamid Zanganeh
Hamid Shirazi
Hamid Nozari
Dariush Parsa
Davood Navaian
Dorna Safaian
Darya ​​Khadir
Dr. Seif Ehdaie
Raheleh Tarani
Rahim Ghayyumi
Rakhshandeh Hosseinpour Roodsari
Rasoul Teihoyian
Reza Banaie
Reza Jafarian
Reza Jooshani
Reza Alavi
Reza Alijani
Reza Fani Yazdi
Reza Ghorashi
Reza Karimi
Reza Mir
Rezvan Moghaddam
Jila Siasi
Sasan Soleimani
Setareh Soheili
Saied Sadr
Sona Gharami
Sohrab Pahlavan
Sohrab Mokhtari
Soheil Keshavarz
Siamak Kalhor
Siamak Shirzad
Sima Sahebi
Cirus Madadi
Sadegh Kamali
Sadegh Kar
Aziz Monajami
Esmat Bahrami
Ali Afshari
Ali Akbar Mehdi
Ali Akbar Safaian
Ali Pournaghavi
Ali Haji Edris
Ali Reza Nadimi Farokh
Ali Kamrani
Ali Arab
Ali Nadimi
Ali Yekta
Farhad Farjad
Farhad Mahdavian
Farzaneh Azimi
Fariba Rad
Farid Ashkan
Farideh Kioumehr
Kazem Kurdavani
Kaveh Kermanshahi
Karim Dinarvand
Kamal Aras
Koroush Parsa
Koroush Amjadi
Keivan Maleki
Gorgi Marzban
Golrokh Babaie
Golrokh Jahangiri
Goodarz Eftekhari
Mandana Zendanian
Majid Abdulrahimpour
Mohsen Sazegara
Mohammad Borghei
Mohammad Pourdavaie
Mohammad Jafari
Mohammad Sadegh Ali Asghari
Mahmood Tajali Mehr
Mahmoud Alizadeh Lesani
Morteza Aramian
Morteza Nikki
Maryam Tangestani
Maryam Sotovat
Mazdak Limakshi
Mazdak Abdipour
Massoud Faraz
Massoud Shabafrooz
Massoud Fathi
Maghsoud Falahi
Malihe Mohammadi
Manaf Ammari
Mansour Farhang
Mansoureh Shojaie
Manouchehr Maghsoudnia
Manijeh Saba
Monireh Baradaran
Monireh Erfanifar
Mehdi Ebrahimzadeh
Mehdi Amini
Mehdi Fatapour
Mehdi Parviz
Mehdi Khanbaba Tehrani
Mehdi Arabshahi
Mehran Barati
Mehran Mirfakhraie
Mehrdad Baharara
Mehrdad Darvishpour
Mahshid Pegahi
Mahshid Yeksari
Mahnaz Parakand
Milad Purisa
Milad Purisa
Nahid A'zami
Nasrin Karimi
Nastaran Bazazi
Naghi Hamidian
Nayereh Touhidi
Niloufar Baizaie
Nima Mashouf
Vahid Vahdat Hagh
Vahhab Ansari
Hormouz Houshmand
Hazhir Attari
Houtan Rezaie
Elaheh Seif
Elaheh Shokrani
Yousef Mohammadi
Yadollah Baladi
Aalan Toufigh
Supporting institutions:
Montreal Mothers for Peace
Montreal Women's Association
HJA Montreal