Source: iranwire.com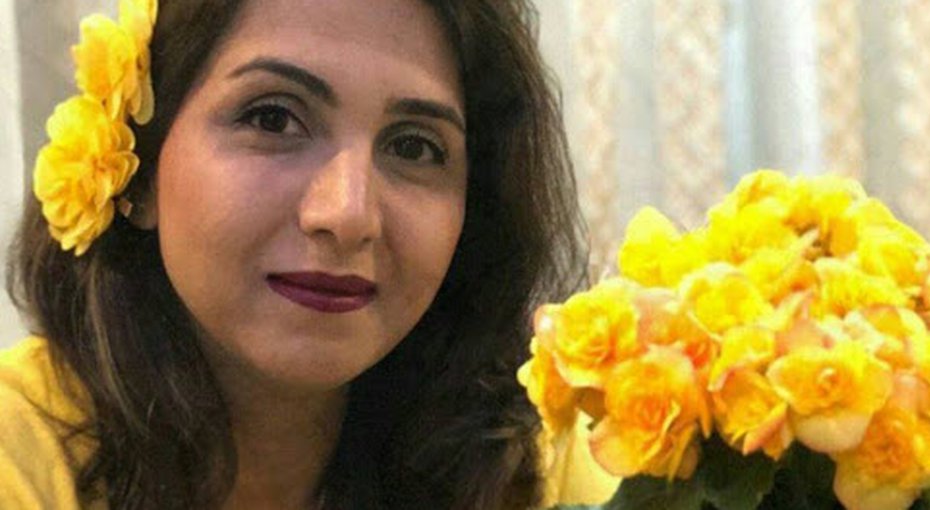 The Iranian government's abuse of millions of its own people on religious grounds has once again been brought to the fore by a new US State Department report.
Drawing on multiple sources, including IranWire, the grim account details how the state-sponsored campaigns of violence, harassment and erasure against religious minorities that have racked Iran for decades now continued in 2019.
The Islamic Republic has been designated a "Country of Particular Concern" with regard to severe violations of religious freedom by the US since 1999. On Wednesday, June 10, the United States' Ambassador at Large for International Religious Freedom tweeted: "This report testifies to the fact that in many places globally, individuals have become more familiar with religious oppression than religious freedom."
Another Year of Cruelty for Sunni Muslims and Christians
The report notes that according to the Iran Prison Atlas database, at least 109 members of minority religious groups are currently behind bars for being "religious minority practitioners."
In 2019 government convicted and executed many non-Shia Muslim dissidents, political reformers, and peaceful protesters in the wake of the November protests on charges of "enmity against God" and anti-Islamic propaganda.
Reports of extrajudicial killings during the unrest were highest in provinces containing large Sunni populations, including Kurdistan, Khuzestan, and Sistan and Baluchistan. As IranWire reported at the time, 148 people were killed over five days in Mahshahr, a major hub for Ahwazi Arabs.
Sunni clerics and congregants, as well as seminary students, reported ongoing harassment by authorities. Barred by the government from building or worshiping in their own mosques, the report points out, Sunni leaders now have to use ad-hoc, underground prayer halls known as or namaz khane.
Human rights groups and Christian NGOs reported that Christians, who number 117,700 in Iran according to the government – though external groups say the figure could be as high as 547,000 or even one million –  were subject to unfairly high levels of harassment and surveillance.
Members of unrecognized churches, which are described, the report says, as "Zionist propaganda institutions", have been charged with "operating" illegally or supporting and accepting assistance from "enemy" countries. The leader of the Assyrian Pentecostal Church in Iran, Victor Bet Tamraz, remains behind bars along with his wife and son. At least 109 evangelical Christians were rounded up and arrested in the run-up to Christmas.
International media and the Assyrian International News Agency reported that on May 9, Intelligence Ministry agents stormed and shut down a 100-year-old Presbyterian church belonging to the Assyrian Christian community. They allegedly changed all the locks, tore down a cross from the tower and barred congregants from holding services in the building.
Christians converted from Islam were also targeted by authorities. In May, according to Christian Post, Intelligence Minister Mahmoud Alavi stated authorities were "summoning" Christian converts from Islam to explain their conversions, and officials had been dispatched to combat "the advocates of Christianity". In July, eight converts' homes were raided and their Bibles and wooden crosses confiscated, along with bank cards, phones, laptops and identity cards.
Elsewhere a bookseller, Mustafa Rahimi, was jailed for six months at Bukan Central Prison simply for selling Bibles. According to a report by Article 18, Open Doors International, CSW, and Middle East Concern, at least 17 Christians were in prison on charges related to their religion at the year's end.
Religious Minorities are Unsafe in Their Own Homes
The treatment of members of the Gonabadi Dervish community in Iran was cause for major international concern throughout the year. In March, 23 Gonabadi Sufi dervishes were sentenced to prison terms of between six and 26 years on charges that included "assembly and collusion against national security".
This community was vilified in public pronouncements by officials. On September 25, according to local media, the hardline cleric Ayatollah Hossein Nouri-Hamedani proclaimed: "According to Imam Sadeq, the Sufi sect is our enemy and promoting it in any way is not permitted and is religiously forbidden [haram]",
As of March 2019, around 110 dervishes were imprisoned in inhumane conditions in Great Tehran Penitentiary and Qarchak Prison. In January, CHRI reported that Elham Ahmadi, an imprisoned dervish, had received 148 lashes for speaking out about the denial of medical treatment in Qarchak. Guards also encouraged other prisoners to attack their Gonabadi Sufi fellow inmates.
On December 24, Noor Ali Tabandeh, the 92-year-old spiritual leader of the Gonabadi Sufi community, died after almost two years of house arrest and denial of urgent medical care.
The long-standing persecution of members of the Baha'i faith, who number at least 300,000 in Iran, also continued apace in 2019. The US State Department cites IranWire's coverage of a fresh wave of summonses, detentions, and trials involving at least 65 Baha'is between March and October. This came in the wake of the appointment of Iran's new chief justice, Ebrahim Raisi. The charges against the Baha'is included, as ever, "insulting religious sanctities" and "corruption on earth" and "propaganda against the system" – as well as involvement with the underground Baha'i Institute for Higher Education, which offers university courses to Baha'is who – together with Gonabadi Sufis – are otherwise almost completely excluded from higher education.
Baha'is are not able to practice their faith in private, either. In May, seven Baha'is were sentenced to three years in prison each for the simple crime of having answered questions about their faith to Muslim guests in their homes. Others were punished for marking Baha'i holy days, with five arrested during raids on Baha'I homes and celebrations in Shiraz around the time of the 200th anniversary of the birth of Baha'u'llah. One woman, Bagheri Tari, was sentenced to five years in prison for holding a private celebration in her home.
Members of the Yarsani faith, Iran's largest religious minority with a population of around 2 million, were subject to ongoing discrimination. This group, described by Iranian officials as a "misguided cult", is still barred from holding religious ceremonies in public or building places of worship, and community cemeteries are regularly destroyed.
During the year Yarsanis reported being prevented from giving their children Yarsani names, being fired from employment on the discovery they were Yarsani, and Yarsani men being forced to shave off their distinctive moustaches: a holy symbol for the community.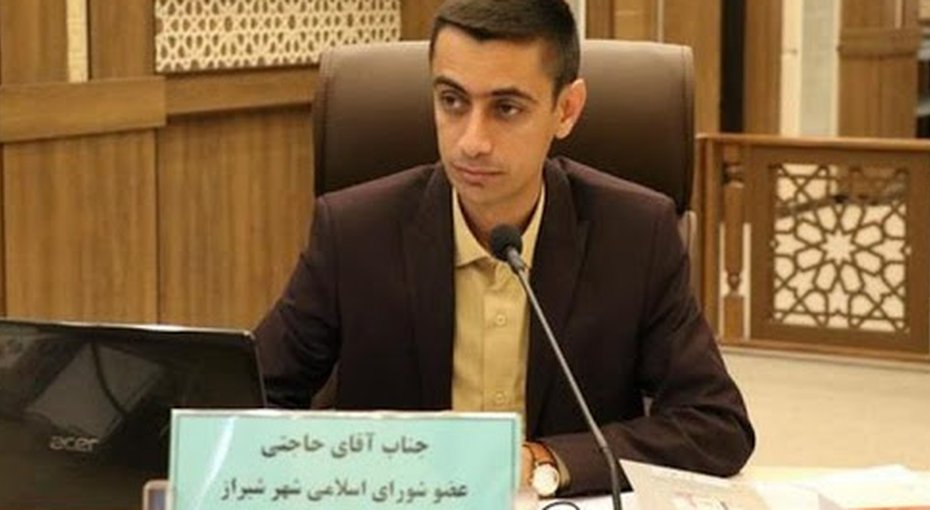 Shia Muslims Suffer Too
The regime's intolerance extended to Shia Muslims who spoke out in defence of these victimized minority groups in 2019. Shiraz City Council member Mehdi Hajati was arrested in June and sentenced to one year in prison and two years of exile, linked to a 2018 tweet about his attempts to free two Baha'i detainees. Mehdi Moghaddari, a member of the Isfahan City Council, was also sentenced to six months in prison and barred from political activities due to expressing his support for Hajati and Baha'i rights online.
The hardline interpretation of Islam espoused by the Islamic Republic means that many Shia Muslims also faced persecution for practicing their faith in the way they deem appropriate. The report once again highlights the regime's obsession with "Islamic dress" and compulsory veiling of women, in the wake of a year of high-profile arrests of anti-hijab activists. These included Mojgan Keshavarz, Monireh Arabshahi, and her daughter Yasaman Ariyani, who were sentenced to 16 to 23 years each in prison over their their widely-shared International Women's Day video, in which they handed out flowers to women on the Tehran Metro without their hair covered.
The government also continued to suppress public displays it deemed counter to Shia Islamic laws, such as dancing and men and women appearing together in public. In May, 30 people were reportedly arrested in the city of Gorgan for taking part in a private, mixed-gender yoga class.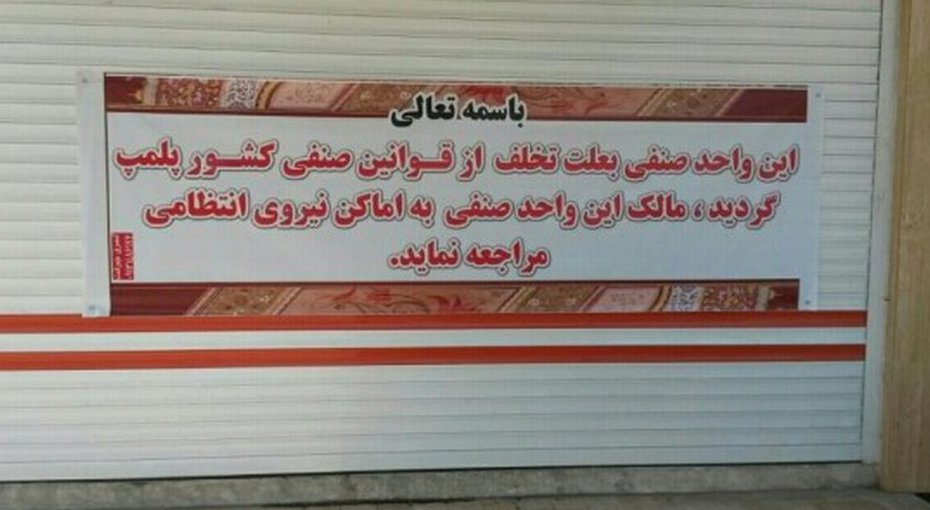 Abuse Enshrined in the Law
The report also considers how far these shocking attacks are enabled by the arcane legal framework in Iran. Iran's constitution defines the country as an Islamic Republic and designates Twelver Ja'afari Shia Islam as the official state religion. With some irony, it states the government must "treat non-Muslims in conformity with the principles of Islamic justice and equity, and to respect their human rights, as long as those non-Muslims have not conspired or acted against Islam and the Islamic Republic."
But at the same time, the Islamic penal code specifies "enmity against God" – an ill-defined charge that could in principle be levelled at any non-adherents – as a crime punishable by death. So is "proselytizing" or attempting to convert Muslims to other faiths. Just three groups, Jews, Armenian Christians and Zoroastrians, are recognized by the constitution as religious minorities and are free to perform religious practices.
Non-Muslims are excluded from engaging in many arenas of public life in Iran. Five of the 190 seats in the Iranian parliament are reserved for religious minorities, and they may not otherwise serve as elected representatives. Non-Muslims cannot serve in the judiciary, the security services (which are separate from the regular armed forces), or as public school principals. Sunni Muslims cannot run private schools either. Baha'is are excluded outright from all government employment and higher education (unless they agree to conceal their religious identities), and cannot even inherit property, or claim compensation for injuries or crimes committed against them.
How to Engage?
The US government's report ends on a defeatist note. "The United States has no diplomatic relations with the country," it concedes, "and therefore did not have opportunities to raise concerns in a bilateral setting with the government about its religious freedom abuses and restrictions."
Last July at a summit on religious freedom in Washington DC, the US and seven other governments issued a statement on the crimes committed in the name of religion in Iran. "Many Iranians are languishing in jails," it read, "simply for exercising their fundamental freedom to worship, observe, practice, and teach their faiths.
"We call on the Iranian government to release all prisoners of conscience and vacate all charges inconsistent with the universal human right of religious freedom. We urge Iran to ensure fair trial guarantees, in accordance with its human rights obligations. We stand with Iranians of all beliefs and hope someday soon they will be free to follow their consciences in peace."