Source: iranwire.com
Kian Sabeti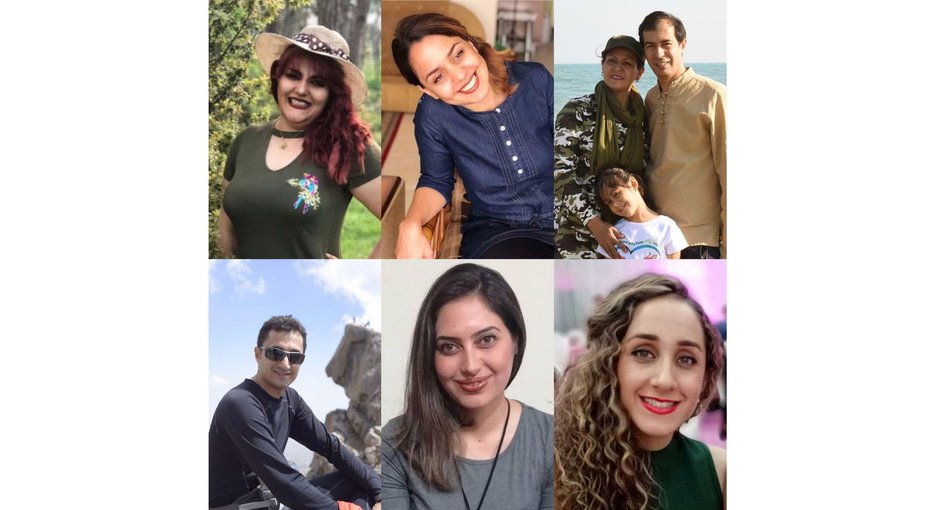 Iran's Baha'is have seen an increase in persecution during the coronavirus pandemic, particularly in Shiraz, the Baha'i International Community has reported.
The group issued a statement about the increased pressures on Iran's Baha'i community since the epidemic began in Iran in February, highlighting threats and persecution in Shiraz, an unprecedented number of new prison sentences, high numbers of people being returned to prison, and a fresh hate speech campaign against Baha'is in the media. Since the Persian new year on March 20, the Baha'i International Community reports, at least 3,000 pieces of anti-Baha'i propaganda have been published in Iranian state media. The community is denied the right to respond publicly to these reports and accusations.
In recent weeks, 40 Baha'is in Shiraz whose cases had been suspended for months, were summoned to court, part of a growing and unprecedented trend of the city's Baha'is being summoned in recent years. One judicial official in Shiraz announced his intention to "eradicate" Baha'is from the city.
On June 19, IranWire received news that Branch 36 of the Tehran Court of Appeals had upheld a 10-year sentence against Faruq Izadinia, a Baha'i researcher and translator, for "acting against national security through the Baha'i Organization." The original sentence was handed down by Judge Mohammad Moghiseh at Branch 28 of the Revolutionary Court of Tehran in August 2019.
Simin Fahandage, a spokeswoman for the Baha'i International Community, told IranWire that the community had witnessed intensified "religious bigotry" and "severe discrimination" from the Iranian judiciary since the beginning of the year, citing "the summoning of dozens of Baha'is to tribunals and revolutionary courts" and "the return of several Baha'is back to prison who were on leave," along with other prisoners of conscience who had been allowed to leave prison on a temporary basis because of coronavirus.
She went on to say that the mounting pressure was designed to create fear and panic within the Baha'i community. Because the crackdown has come at a time when the country and the world were embroiled in a health crisis, she said, the psychological pressure was severe, made worse by Iran's fragile economic conditions. Authorities were striking at a time when Baha'is and other religious communities would be turning to their faiths to help them endure the current situation.
Although the judge's comments about "eradicating" Baha'is from Shiraz is shocking, says Fahandage, it's not surprising or even new. Blocking Baha'is in whatever endeavors they pursue — from education and business to helping the communities in which they live — has been the government and ruling elite's goal from the beginning.
"As written in a confidential document issued by the Supreme Council of the Cultural Revolution in 1991, and which was approved by the president and the Supreme Leader, the Baha'is should be treated in such a way as to block their progress," she said. "Recent events are in fact the continuation of the policy against the Baha'is of Iran upheld over the last 40 years. The goal set out in this document and the means of achieving it are still valid, and we can see it in the persecution of the last few months."
According to media reports and research, in the first three months of the Iranian year of 1399 [2020-2021], 30 Baha'i citizens in the cities of Tehran, Shiraz, Isfahan, Karaj, and Birjand were sentenced by the Revolutionary Courts to a total of 148 years and two months in prison. The names of these people are below.
Tehran:
Faruq Izadinia: Ten years
Sahba Farnush: Six years
Birjand:
Atieh Salehi: Six years
Ataollah Melaki: Six years
Farzaneh Deymi: Six years
Nasrin Ghadiri: Six years
Banafshe Mokhtari: Six years
Arezu Mohammadi: Six years
Saeed Melaki: Six years
Roya Melaki: Six years
Rahmatollah Deymi: Three years and eight months
Karaj:
Touraj Amini: One year in prison and two years in exile
Ruein Kohansal: One year
Ruhollah Zibaei: One year
Abolfazl Ansari: One year
Mohammad Sadegh Rezaei: One year
Shiraz:
Niloufar Hakimi: Eight years
Farzan Masoumi: Six years
Farham Sabet: Six years
Elaheh Samizadeh: Seven years and two years of exemption from government services
Soheila Haghighat: Six years
Shahnaz Sabet: Six years
Sudabeh Haghighat: Six years
Shahriar Atrian: Six years
Novid Bazmandegan: Six years
Bahareh Ghaderi: Six years
Nora Pourmoradian: Six years
Ehsanollah Mahboub Rah-e Wafa: One year
Esfahan:
Mehrdad Mousavi Kholanjani: Six months
Yazd:
Fariba Ashtari: Six years
In addition, 26 Baha'i citizens in Shiraz and five Baha'is in Mashhad were tried as a group, but the verdict has not yet been announced. One Baha'i individual in Karaj and another in Kermanshah were summoned to the Revolutionary Court.
Ten Baha'i citizens have been detained by the Ministry of Intelligence in Yazd, Isfahan, and Rafsanjan. The names of the detainees are below, by city:
Yazd:
Amin Zolfaghari, Mitra Bandi Amirabadi, Hiva Yazdan Mehdiabadi, and Mahboubeh Misaghian
Rafsanjan:
Nahid Naeimi, Bashasri Mostafavi, and Didar Ahmadi
Isfahan:
Shahzad Hosseini, Shayan Hosseini and Parvaneh Hosseini
Vida Haghighi Najafabadi was sentenced to one year in prison in June after spending nine years in prison, and was remanded in custody and transferred to Isfahan's Dolatabad Prison. Two other Baha'i citizens, Nematollah Bangaleh from Shiraz and Ali Ahmadi from Ghaemshahr, have also been summoned to prison. A number of Baha'i prisoners, who were given temporary leave due to the coronavirus outbreak, were summoned to prison, including nine prisoners from Birjand, five prisoners in Bushehr, and Farhad Fahandaj, a prisoner from Gorgan sentenced to prison in Rajaei Shahr Prison.