Source: irannewswire.org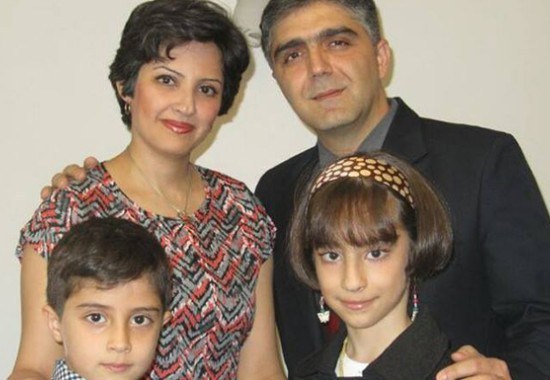 Iranian courts in Tehran and its sister city of Karaj sentenced 10 Bahai men and women to prison for following the banned religion.
The Human Rights News Agency reported yesterday that an appeal's court in Tehran confirmed the six-year prison term for a Baha'i man.
Sahba Farnoush was initially sentenced to 16 years of prison in December 2019 by the 36th Branch of the Tehran Revolutionary Court. The sentence was later reduced to 6 years said his lawyer, Mohammad Hadi Efanian.
The 46-year-old Bahai man is married and has two children. He was sentenced to six years of prison for "running a Bahai group".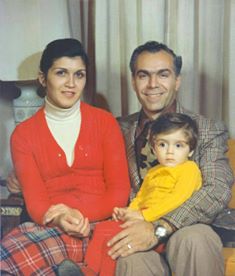 According to article 498 of the Islamic Penal Code, "Anyone, with any ideology, who establishes or directs a group, society, or branch, inside or outside the country, with any name or title, that constitutes more than two individuals and aims to perturb the security of the country, if not considered as mohareb, shall be sentenced to two to ten years' imprisonment."
Farnoush was first arrested on November 15, 2015, while celebrating the 200th birthday of the prophet of Bahais. Intelligence forces raided his home and transferred him to Tehran's Evin Prison. His personal belongings including his laptop and cellphone were also confiscated.
On December 23, 2015 he was temporarily released on a bail of 200 million tomans (about $8,432), until the end of his trial.
On the same day of his arrest in 2015, 15 other Bahai citizens were arrested by security forces in Tehran, the central city of Isfahan, and Mashhad in northeastern Iran.
Father executed for being Bahai
Hashem Farnoush, Sahba's father was arrested on October 31, 1980, in Karaj on charges of being a member of a Bahai organization. He was executed by the firing squad in Evin Prison on June 22, 1981. All the family's belongings were confiscated. Sahba was only 5 years old at the time of his father's death.
Court sentences 9 Bahai's to prison
In another case, the 2nd Branch of the Shahriar Revolutionary Court in Karaj sentenced nine Bahai men and women to nine years of prison.
Jamileh Pakru, Peiman Manavi, Payam Shabani, Kianoush Salman Zadeh, Parvan Manavi, Elham Salman Zadeh, Houman Khoshnam, Neda Shabani and Soroush Agahi were each sentenced to one year of prison for "spreading propaganda against the state".

Bahai persecution in Iran
Iranian Bahais are deprived of freedom of religion as stated in Article 18 of the Core International Human Rights Treaties.
"Everyone has the right to freedom of thought, conscience, and religion; this right includes freedom to change his religion or belief, and freedom, either alone or in community with others and in public or private, to manifest his religion or belief in teaching, practice, worship, and observance."
Unofficial sources say that there are more than 300,000 people following the Bahai Faith in Iran. However, the Constitution of the Islamic Republic of Iran only recognizes Islam, Christianity, Judaism, and Zoroastrianism and does not recognize Bahaism.
Since the 1979 Islamic Revolution in Iran, Iranian Bahais have been systematically persecuted as a matter of government policy. During the first decade of this persecution, more than 200 of Iran's Bahais were killed or executed. Hundreds more were tortured or imprisoned, and tens of thousands lost jobs, access to education, and other rights – all solely because of their religious belief.
The persecution of Iran's Bahais is still ongoing with dozens of Bahais languishing in prisons throughout Iran.