Source: www.kaleme.com
Translation by Iran Press Watch
Abstract: It may be said that "house-raid" does not demand all these agitations! This could only be said by those whose homes have never been raided; otherwise, those who have gone through this experience are well aware of the tragic suffering and insecurity that this action inflicts on families …
By Ahmad Zeidabadi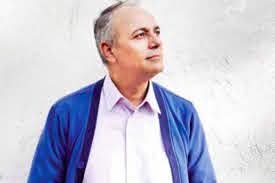 I ask Seyyed Ibrahim Raisi and Seyyed Mahmoud Alavi to take half an hour and to look closely at Riazollah Sobhani! And if this is not possible for them, I ask them to at least look at one of his latest photographs and just take a look at it. If, after seeing Sobhani or his photograph, they thought, by as much as a mustard seed or as much as a needle eye, that a person of his age and state of health could possibly be a source of threat, a danger, or even have any influence, that would be fine. But if they did not think that way, should they not be concerned or think about what exactly the forces under their control are doing?
Riazollah Sobhani has been in Rajaei-Shahr Prison in Karaj for several years. Ever since [he was imprisoned], his physical strength has diminished and his mental capacity has weakened, to the extent that today, in the bed of illness, he hardly [distinguishes day from night]. With all these conditions, Mr. Sobhani was among dozens of Baha'i citizens whose homes were raided by security officials on Sunday, and some of their personal belongings were confiscated! Are the heads of the judiciary and the Ministry of Intelligence aware of this? And if so, what is their justification for such actions? It could be said that [a mere] "house [raid]" does not demand all these agitations! This can only be said by those whose homes have never been raided; otherwise, those who have gone through this experience are quite well aware of the tragic suffering and insecurity that this action inflicts on families. Two decades after my first arrest and one decade after my second arrest, I can still clearly visualize the devastating psychological effects of our house raid on the minds and consciences of my wife and children!
Imagine that you are sitting in your home and suddenly a group of [unknown] security agents rushes into your home [with no prior notice or judicial warrant], and, in front of the astonished eyes of your family members, starts searching, from your bedroom to the seams of your warehouse, looking into all your property, financial documents, passports, pamphlets, books and personal belongings, and then collects and confiscates some of them without allowing you or your family members to ask any questions, intervene, or argue! When women see such scenes, they start trembling and their tears flow. Young people, whose pride is wounded by seeing that their sleeping place, office and books are being raided, turned upside down and scattered, start growling, but suppress their anger, and the children whose hearts are pounding, tremble with fear! The feeling of insecurity caused by such a tragedy is so deep that its effect remains on the psyche of the children for the rest of their lives!
All of these are to find what evidence? Have there been any terrorist operations? Or has a dangerous multi-[faceted] spy been hiding top-secret documents? Or was there any murder, rape or dangerous crime committed? None! Except for following a different religion or expressing a contrary opinion verbally or in writing. The fact is that many Baha'is in our country have been living in conditions of anxiety, apprehension and insecurity due to periodic security crackdowns for four decades! This constant feeling of insecurity causes complications such as neurological diseases and depression for the families and deprives them of the joy of life.
Does this story not have an end point?
Are not Baha'is the citizens of this country?
Do they have any rights?
Is it permissible to take their lives, properties, honours and securities without receiving any punishment?
Are they forbidden to defend their basic rights?
From the point of view of the country's officials, if the answers to all these questions are positive, then they must justify the actions they commit on [some] ideological, ethical, legal or religious grounds. And should their answer be negative, why do they not, once and for all, define formally [and openly] the boundaries of the rights of the Baha'is, their limits and sanctities, and end the "Baha'i question"? Where should I complain about this suffering? From whom should I seek the answer? Years ago, when I raised the issue of Baha'is and their citizenship rights, I was accused of defending Baha'is during the interrogations and in the court! But this time, is there anyone among all those authorities, who could provide a legal and logical response, instead of spreading accusations? This is not a political debate! It is a matter of conscience! How can one, as a human being or a Muslim, keep silence in the face of such behaviour and have a clear conscience?
I am waiting for the answer, and I hope this answer is not like the previous one.