Source: iranwire.com
Kian Sabeti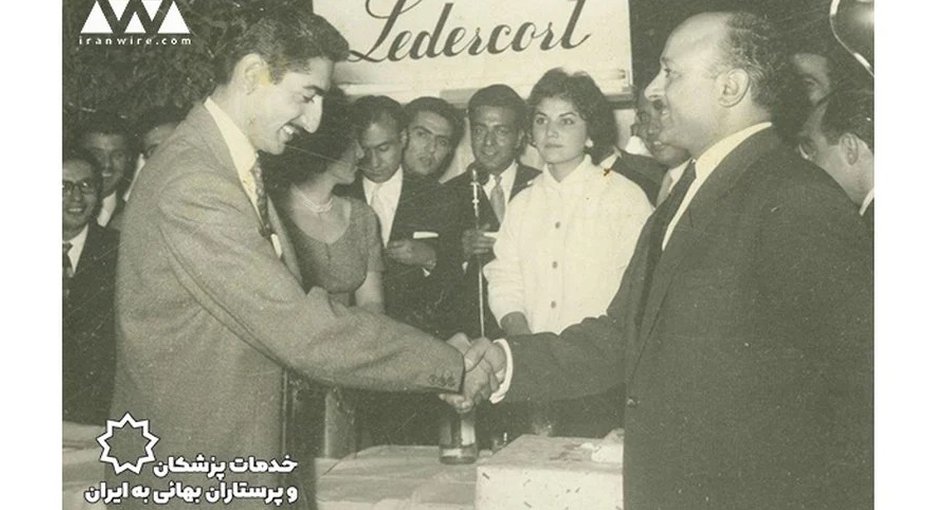 "Why are you asking so many times: why did you kill Dr. Vafa'i? Why did you kill the doctors? Why did you kill seven Baha'is? They were spies. … If Dr. Vafa'i helped people and old women, it was for propaganda! Why are you writing so many letters and making so many phone calls?"
Taken from a June 1981 TV interview with a religious leader in the city of Hamedan, a few days after the execution of Dr. Naser Vafa'i, a beloved doctor and a Baha'i in the city.
Who was Dr. Naser Vafa'i?
Naser Vafa'i was the second child of Gholamali and Tajieh Vafa'i, a Baha'i couple from Amzajerd, a village in Hamedan province. He was born in Hamedan in October 1931.
Naser's childhood was spent in Hamedan. He moved to Tehran with his family when he was in fourth grade. He graduated high school in Tehran and enrolled in medical school at Tehran University. Now Dr. Vafa'i, he was hired by the Ministry of Culture (now called the Ministry of Education) after graduating from medical school. He was sent to Bijar, a city in Kurdistan province, and put in charge of health facilities for schools in the region.
He was assigned to work in Hamedan a year and a half later, in 1959, where he lived and worked as a doctor until his arrest, torture and execution a few years after the 1979 Islamic Revolution.
In addition to practicing medicine he was responsible for initiating a program to provide free school meals to children.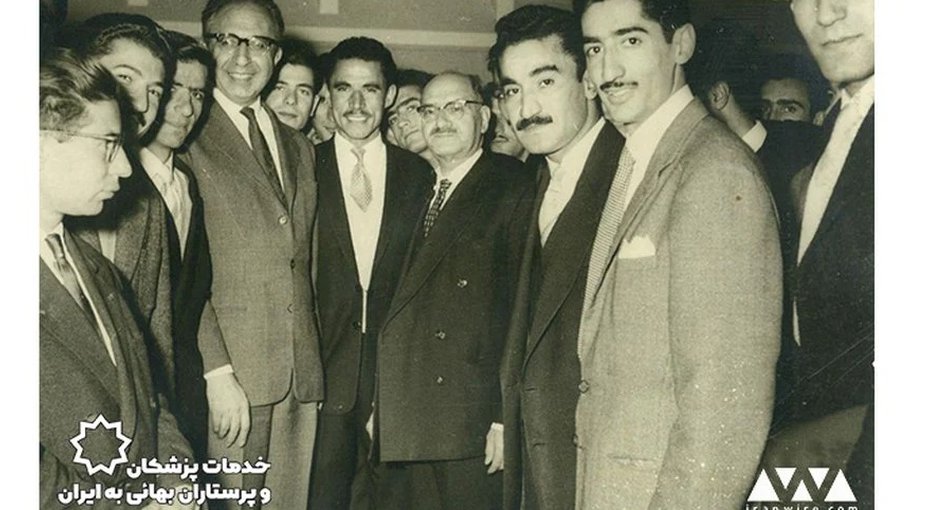 Loved by his patients – even those who followed the anti-Baha'i Hojjatieh
Dr. Naser Vafa'i was famous for his pleasant bedside manner and for being meticulous during a diagnosis. He gave his patients a great deal of time and, beyond treating them, he listened to their problems and personal troubles. He became a celebrated and much-loved figure in Hamedan – also attracting people from the region and villages near the city – and his office was always full.
"A man and a woman, very concerned, and with an eight year old child, came to our house once night," Jaleh Modiri, Dr. Vafa'i's wife, says, as she recalls the days just after her husband's arrest. "They introduced themselves as patients of Dr. Vafa'i and asked why his office was closed. I told them that he had been arrested a few days before. They both cried and told me that their son was suffering from rheumatic fever. They had taken him to many doctors but only the drugs prescribed by Dr. Vafa'i were effective and improved his condition. They said they didn't know what to do with the doctor gone."
Jaleh suggested that they visit the Islamic Revolutionary Court – where Dr. Vafa'i was being held – and ask him for a prescription. They did so and Dr. Vafa'i continued prescribing medicine for the couple's child until he was finally executed.
Dr. Vafa'i wrote about his prison experience in a notebook. He also shared his experiences with his wife Jaleh during her visits.
One such memory was about Dr. Vafa'i's interrogator. His name was Ebrahim Derafshi and he was a famous member of the Hojjatieh, a traditional Shia group that was known for hating Baha'is, and for trying to undermine the Baha'i community. And yet many members of Derafshi's family went to Dr. Vafa'is office for treatment.
Derafshi had, once upon a time, before the revolution, gotten into a fight with his brother which resulted in his brother's skull being fractured. The brother, who was a patient of Dr. Vafa'i, went to his office to get a medical report of the assault so as to file a complaint. Dr. Vafa'i treated his head and convinced him not to file a complaint and to forgive his brother.
Years later, after Dr. Vafa'is arrest, during his first interrogation session, Derafshi said to Dr. Vafa'i: "I don't know why my family visits you, you Baha'i dog." Derafshi then asked Dr. Vafa'i if he remembered his brother visiting him to get a medical report. "I realized then that even though you are Baha'i, you are a good person!" Derafshi said.
Dr. Vafa'i and Dr. Firooz Naeemi, another arrested Baha'i doctor, continued to treat their patients from inside prison. But the prison officers harassed them and other Baha'i detainees. Pieces of hair, string, rope and even gravel were mixed into their prison food. Dr. Vafa'i was hardly able to eat because of this treatment and he became frail and sick.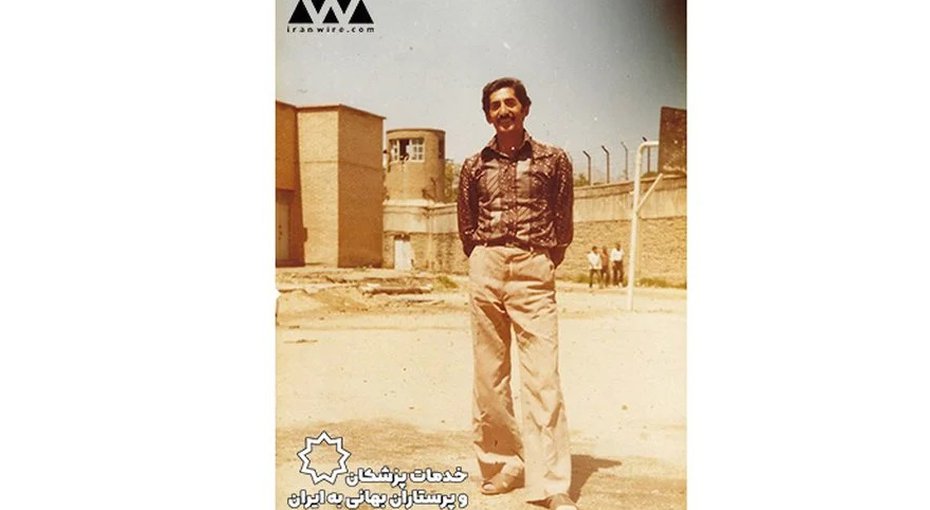 Deciding to leave – and then staying
Dr. Vafa'i married Jaleh Modiri in 1961. The couple had two daughters, Mahta and Ziba, who were 17 and 12 when their father was executed.
A year before the Revolution, Dr. Vafa'i and Jaleh travelled to the United States to visit Jaleh's brother for two months. The visit inspired them to emigrate to the US from Iran for Dr. Vafa'i's retirement. The couple returned to Iran to sell their home and for Dr. Vafa'i work a final year before becoming eligible for retirement.
But then the Islamic Republic came to power after the Islamic Revolution in 1979, and from the beginning the new government harassed and persecuted Baha'is. Many Baha'is were arrested and executed. Their assets, religious centers and cemeteries were confiscated. And all Baha'is who worked in government posts, or in education, were expelled from their jobs.
Dr. Vafa'i was only a few months from his retirement. But he changed his mind about moving to the United States and decided to stay in Iran.
Many Baha'is were encouraged by his decision to stay Hamedan despite the intolerable conditions. Naser Vafa'i preferred to stand with his fellow Iranian Baha'is than to leave his homeland.
During the Revolution, dozens of Baha'i families, who lived in the villages and areas around Hamedan, abandoned their homes and farms overnight. The Baha'is left everything and went to Hamedan because of death threats and pressure from locals who, in turn, were incited to these acts of hatred by the clerics who were at the forefront of the revolution.
A few years before the Revolution, the Baha'is of Hamedan had bought a house in Abassabad Street, which they used as a community center, often holding meetings in the house. The displaced Baha'is now settled in that house. The Baha'i children returned to school and conditions were improving when the new government decided to confiscate the house.
Dr. Vafa'i and another Baha'i from Hamedan visited two influential local clerics, Ayatollah Seyed Asadollah Madani, representative of the new Supreme Leader, Aytollah Ruhollah Khomeini, and Ayatollah Alami; but to no avail. The house that lawfully belonged to the Baha'i community was seized and its occupants evicted.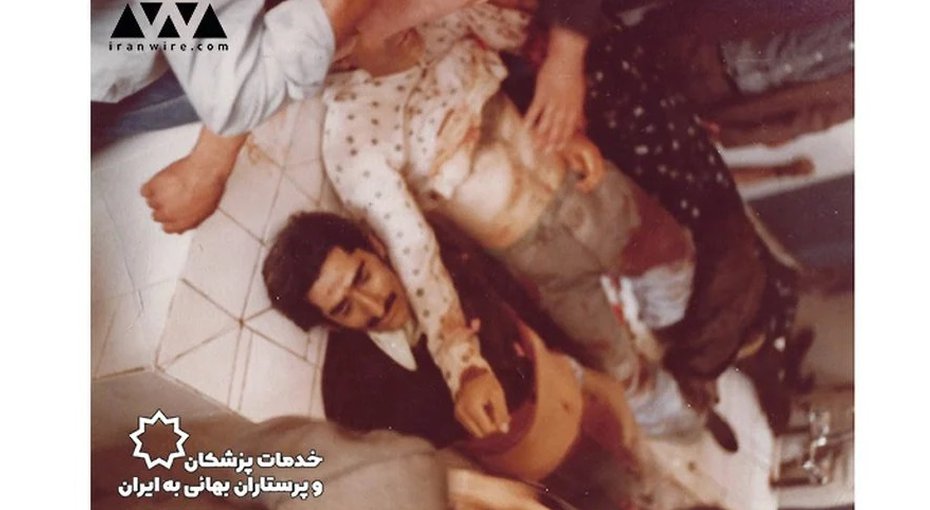 Arrest, torture and execution
Dr. Naser Vafa'i was arrested by on the morning of July 23, 1980, at his office. Ten months later, on June 14, 1981, he and six other Baha'is, including Dr. Firooz Naeemi, having been tortured in prison, were shot and executed. Dr. Vafa'i was 50 years old.
On the morning of June 14, three armed men wearing black masks threw the corpses of these seven Baha'is in front of Imam Khomeini Hospital and told the guards: "These slugs are Baha'is that we have killed. Put them away!"
There were five bullet holes on Dr. Naser Vafa'i's body. He had been brutally tortured before being shot. His body showed an open wound from his groin to behind his leg and under his buttocks. The laceration was such that his bone was visible and the legs was disjointed and moved in any direction.
Sheik Abolhassan Alami Eshtehardi, the religious authority of Hamedan and chief magistrate of its new Revolutionary Court, had issued an execution sentence for these seven Baha'is at a secret trial. The accused did not have access to a lawyer. Dr. Vafa'i's own account testifies that, whenever it was time for the accused to defend themselves, a group of anonymous people seated in the gallery drowned out the defendants by crying out salutations to the Prophet Muhammad.
The execution of these seven Baha'is, especially the two doctors, caused an outburst in Hamedan. Abolhassan Alami later gave interviews in which he said that the charges against the victims were activities in the Baha'i community, propaganda for Baha'ism, propaganda against the Islamic Republic, cooperation with the deposed Pahlavi regime, and so on. Alami never produced any documents backing these claims.
Dr. Vafa'i's assets and belongings, as well as his wife's belongings, were confiscated by the Islamic Republic after his execution.
His last note was written in his calendar – hours or just minutes before he was tortured. "We are being taken to be executed. I told my friends that it is worth it – that we will live forever."