Source: iranwire.com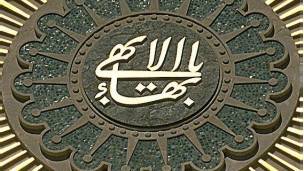 Officers from Iran's Ministry of Intelligence raided the houses of three Baha'i citizens in different cities of Iran, searched their homes and confiscated their personal belongings.
According to reports sent to IranWire, on the morning of January 11, agents of the Ministry of Intelligence entered the house of Tina Alavi (Enayatipour), a Baha'i citizen living in Karaj, and after searching the house, confiscated religious books, her mobile and computer. Other work equipment was also confiscated.
Alavi, who lives in Mehrshahr, Karaj, sells rhinestones for a living.
Islamic Republic agents also raided the house of a Baha'i citizen named Masiholah Mohammadi, in Mashhad, on January 12, without presenting a court order. The agents inspected the property and then confiscated a number of personal belongings including religious.
IranWire also understands that the house of Aniseh Daneshgari, a Baha'i citizen living in Isfahan, was searched by Ministry of Intelligence agents, and that some personal belongings and religious books were confiscated.
Security agents in Iran routinely enter the homes of Baha'i citizens without a court order.
In early December of last year, security forces simultaneously raided the homes of more than 10 Baha'i citizens in different cities, confiscating their personal belongings during the searches and inspections.