Source: iranintl.com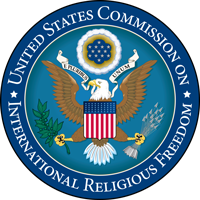 The US Commission on International Religious Freedom (USCIRF) released a statement condemning the "alarming escalation of government measures targeting Baha'is in Iran on the basis of their faith."
The statement released on Friday mentions the recent sentence issued by the Iranian Revolutionary Court in the southern province of Hormozgan in December 2020 banning eight Baha'is from participating in religious gatherings and forcing them to attend five "sectarian counseling" sessions at Andisheh Sajjadieh Institute.
Earlier last year, another court declared it illegal for people of Baha'i faith to own land in the town of Ivel, thus excusing 11 criminals who destroyed 50 Baha'i houses in that town in June 2010 and seized the land on which they were built.
"The United States must work with like-minded governments to confront Iran's severe persecution of the Baha'i community," said USCIRF Chair Gayle Manchin. "We urge the incoming administration to raise these egregious religious freedom violations as part of any engagement with the government of Iran."
The Islamic Republic regime of Iran has labeled the Baha'i faith as a "deviant sect" of Islami and has systematically persecuted them since the Islamic Revolution. Baha'is are banned from pursuing higher education, and the security forces shut down their businesses regularly, raid their houses, and arrest them in mass.
Iran recently dropped the "other" option from the religion category of its national ID cards and official registration forms, forcing Baha'is to either lie or be denied this critical ID.
"Iran's restrictions on holiday observance and attempts to effectively 'reeducate' Baha'is place the country among the world's most notorious religious freedom violators," said USCIRF Commissioner Gary Bauer. "The United States must hold accountable Iranian government officials who view the vicious persecution of a peaceful religious minority as admirable rather than abhorrent."