Source: irannewswire.org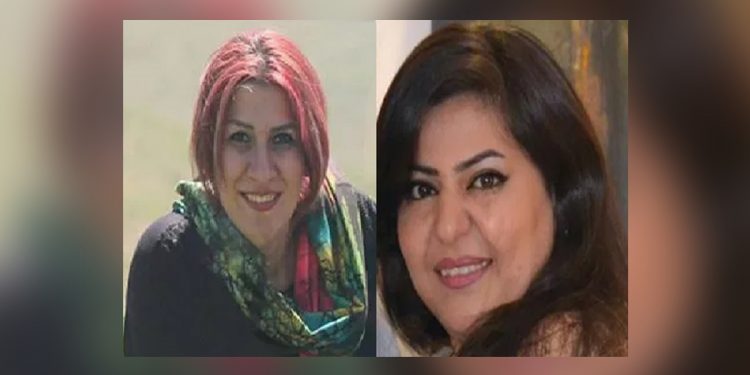 A Revolutionary court in Tehran sentenced two Bahai women to five years of prison each for following the outlawed faith yesterday.
According to the Human Rights News Agency, the two women, identified as Sofia Mobini and Negin Tadrisi, were arrested on October 26, 2017 during an occasion to mark the 200th birthday of Bahá'u'lláh, the founder of the Baha'i faith. They were transferred to Evin Prison but were later released on bail.
The two women were charged with "acting against national security by promoting the Bahai faith" according to Article 498 of the Islamic Penal code.
Article 498 states that, "Anyone, with any ideology, who establishes or directs a group, society, or branch, inside or outside the country, with any name or title, that constitutes more than two individuals and aims to perturb the security of the country, if not considered as mohareb, shall be sentenced to two to ten years' imprisonment."
An informed source said Sofia and Negin were previously tried for "managing a Bahai organization" and sentenced to five and 10 years of prison, respectively. The sentence was later lowered to five years of prison for each woman.
The two women were initially also found guilty of "paying the tuition for English class of an Afghan national, and providing psychological, gender and economic advice" as well as writing "the people of this region need education" in their private notebooks.
Bahai persecution in Iran
Iranian Bahais are deprived of freedom of religion as stated in Article 18 of the Core International Human Rights Treaties.
Unofficial sources say there are more than 300,000 people following the Bahai Faith in Iran. However, the Constitution of the Islamic Republic of Iran only recognizes Islam, Christianity, Judaism, and Zoroastrianism and does not recognize Bahaism. Since the 1979 Islamic Revolution in Iran, Iranian Bahais have been systematically persecuted as a matter of government policy. During the first decade of this persecution, more than 200 of Iran's Bahais were killed or executed. Hundreds more were tortured or imprisoned, and tens of thousands lost jobs, access to education, and other rights – all solely because of their religious belief.
The persecution of Iran's Bahais is still ongoing with dozens of Bahais languishing in prisons throughout Iran.