Source: www.winnipegfreepress.com
By: John Longhurst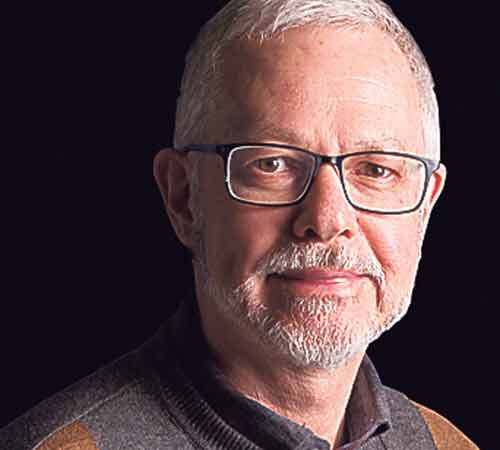 Members of Winnipeg's Baha'i community have welcomed an open letter from 45 former Canadian judges, justice ministers, and lawyers decrying human rights abuses in Iran.
"Anytime we see a gesture like this, it makes a huge difference for us," said Payam Towfigh, a member of the local Baha'i assembly.
The letter — signed by people such as Irwin Cotler, Allan Rock and Jody Wilson-Raybould (all former ministers of justice), and former Supreme Court of Canada justices Ian Binnie, Frank Iacobucci and Louis LeBel — was sent earlier this month to Iranian chief justice Ebrahim Raisi.
The message states they are "deeply concerned about new and intense violations of the basic human rights of the Baha'i religious minority of Iran."
Although members of the Baha'i faith have been persecuted in Iran for more than a century, under the current government it has intensified through "home raids, attacks on properties, confiscation of possessions, dismissals from employment, denial of access to higher education, imprisonment, and execution," the letter says.
The letter highlights a case last year in the village of Ivel, where two courts issued judgments declaring ownership of lands by 27 Baha'is in the community to be illegitimate on the basis of their religious belief.
The ruling "establishes a dangerous constitutional precedent of judicially sanctioned confiscation that nullifies legitimate property interests based only on the owners' religious affiliation, thus departing not only from international human rights standards but also from the text and intent of the Iranian constitution itself," the letter states.
"History is filled with examples of unjust and oppressive governments arbitrarily deciding that the race, gender, religion, or beliefs of an individual determines whether or not they can own land and participate in the public and economic life of society."
The letter concludes by calling for an end to the overall persecution, and a "swift restoration of the rights of the Baha'is of Ivel."
If not, it could provide "solid grounds for prosecution of Iran's authorities before international criminal courts and other international institutions."
Towfigh, who came to Canada in the mid-1980s, after fleeing Iran as a teenager, realizes the letter "won't make a huge difference on the government of Iran. But it gives hope to Baha'is in that country: telling them they aren't forgotten."
At the same time, it serves notice to the Iranian government "the world is watching… They can say they don't care what the world thinks, but their public image is in front of the world."
The Baha'i faith was founded in the mid-1880s in Iran. There are about six million members in the world, including about 300 in Winnipeg.
John Longhurst
Faith reporter
John Longhurst has been writing for Winnipeg's faith pages since 2003. He also writes for Religion News Service in the U.S., and blogs about the media, marketing and communications at Making the News.