Source: iranwire.com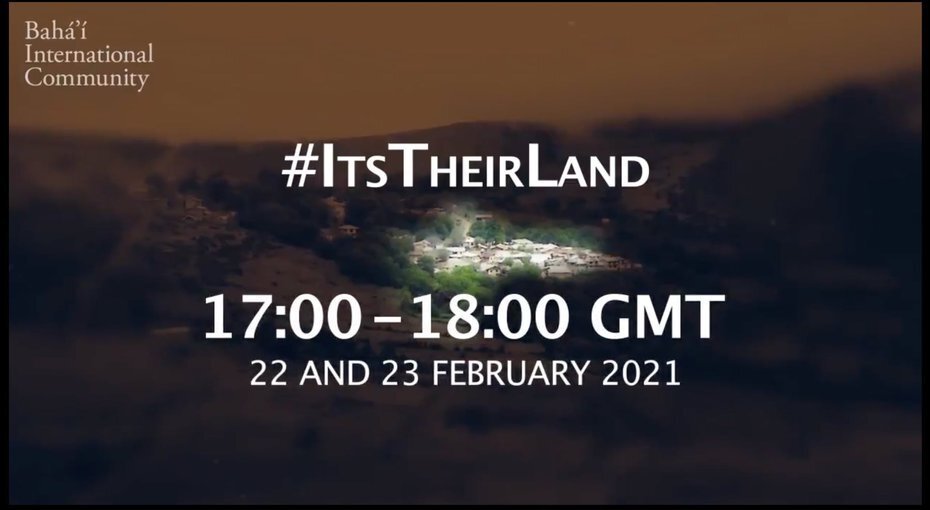 A tempest of tweets is expected to sweep the Internet today and tomorrow, 22 and 23 February, in support of the Baha'is in Ivel, a village in northern Iran, whose land has been confiscated by the Iranian authorities. The Twitter storms, which have been called by the Baha'i International Community, will take place between 5pm and 6pm GMT under the hashtag #ItsTheirLand.
The campaign is in response to recent court rulings in Iran's Mazandaran province, and in the capital Tehran, which ruled that the confiscation by authorities of homes and farms owned by at least 27 Baha'is in Ivel was legal. Baha'i-owned homes in Ivel have been appropriate and attacked on several occasions since Iran's 1979 Islamic Revolution. Several Baha'i families were expelled from the village in 1983; and in 2010, about 50 homes were razed to the ground.
IranWire's analysis of the recent court orders, issued in August and October of last year, shows that the confiscations are a violation of Iran's own laws and constitution. The court documents even make plain the prejudiced motivation behind the attacks on the Baha'is – who are Iran's largest non-Muslim religious minority.
The Twitter storms planned for today and tomorrow follows interventions by officials and religious leaders around the world.
On 5 February, former Canadian prime minister Brian Mulroney and more than 50 others issued an open letter condemning the Iranian government's actions and warning they may "provide solid grounds for prosecution of Iran's authorities before international criminal courts." And on 18 February, a number of government officials and Muslim community leaders from India, the United States and Canada, and several European countries, issued stern rebukes to the Islamic Republic for its actions.
One of the of the Muslim leaders, Shaykh Ibrahim Mogra in the United Kingdom, said that "Islam does not permit a government to confiscate land from citizens just because they follow a different religion."
"The sight of Muslim leaders around the world coming to the aid of their Baha'i friends in Iran, in an extraordinary wave of support, is a powerful signal to the Islamic Republic that their co-religionists condemn their actions," said Diane Ala'i, Representative of the Baha'i International Community to the United Nations in Geneva, adding that it "shows the Iranian government's invocation of Islamic law is a thin veil covering its persecution of the Baha'is."