Source: irannewswire.org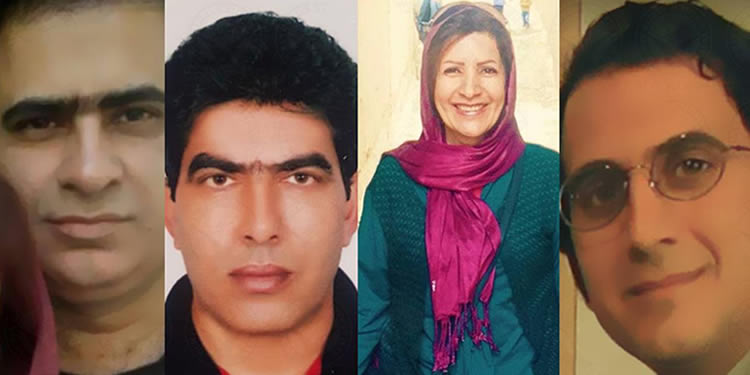 Seven Iranian Bahais were detained on the evening of April 6 in the south-central city of Shiraz.
According to the Human Rights News Agency, the Bahais were identified as Saeed Etehad, Ghasem Masoumi, Siamak Henrour, Soroush Abadi, Sedigheh Aghdasi, Alieh Forutan, and Behrouz Farzandi Ardakani.
The men and women were transferred to a detention center. Their homes were searched, and their personal belongings including their religious books, electronic devices, computers, and smartphones were confiscated upon arrest.
Of the seven Bahais, Behrouz Farzandi Ardakani was not given his university diploma in 2018 due to his religious beliefs. While in university, he was repeatedly threatened that he would be banned from continuing his studies and was summoned by the university security department.
Ardakani was also a soldier in the Iran-Iraq war and is 25% disabled. He was a prisoner in Iraq for two years and two months.
This is not an isolated case. On April 3, seven Iranian Bahai women in the northeastern city of Mashhad were summoned to serve their prison terms for following the banned faith.
Bahai persecution in Iran
Unofficial sources say that there are more than 300,000 people following the Bahai Faith in Iran. However, the Constitution of the Islamic Republic of Iran only recognizes Islam, Christianity, Judaism, and Zoroastrianism and does not recognize Bahaism.
Since the 1979 Islamic Revolution in Iran, Iranian Bahais have been systematically persecuted as a matter of government policy. During the first decade of this persecution, more than 200 of Iran's Bahais were killed or executed. Hundreds more were tortured or imprisoned, and tens of thousands lost jobs, access to education, and other rights – all solely because of their religious belief.
The persecution of Iran's Bahais is still ongoing with dozens of Bahais languishing in prisons throughout Iran.