Source: www.celebritykind.com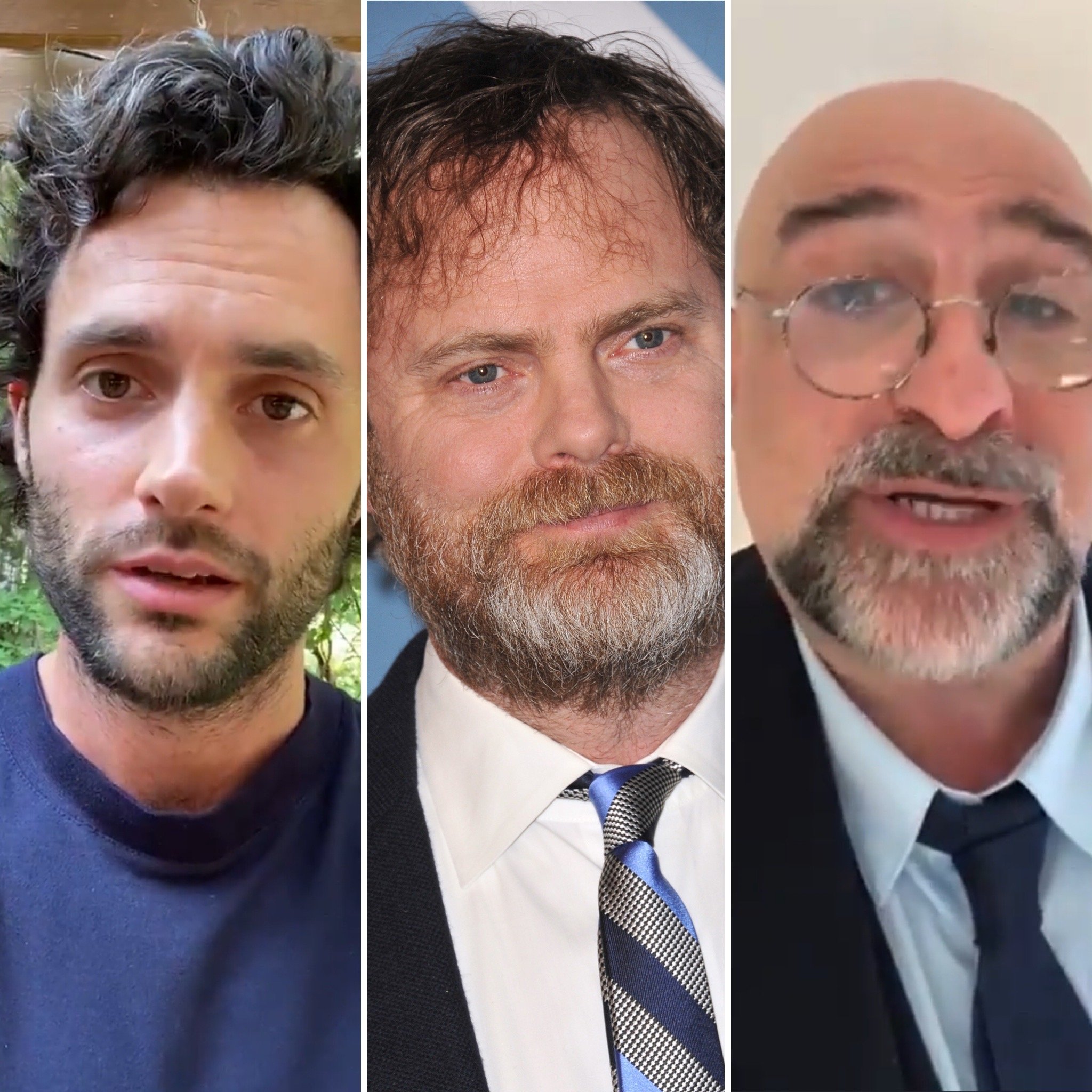 Hollywood stars are using their voices and platforms to highlight the message behind the hashtag #StopHatePropaganda.
The hashtag was created to generate a Twitter storm on July 15th to raise awareness about and demand an end to hate speech against those who belong to the Bahá'i faith, which is estimated to be over 5,000,000 people around the world.
You star Penn Badgley, who joined the faith in 2015 several years after filming Gossip Girl, shared a passionate message on his social media pages:
"Today I am joining people all over the world for a campaign against hate speech," he begins, sharing that members of the Bahá'i faith are being targeted by hate propaganda in Iran.
"The idea behind the propaganda is to dehumanise Bahá'is," he continues.
"In the past this has meant economic deprivations, arbitrary imprisonment, torture and even executions. We can't let this happen again. Stop the persecution of the Bahá'is."
Comedian Omid Djalili shared a video on Twitter about his own experience as an Iranian Bahá'i, the historical treatment of his fellow Bahá'is and reminded us all that "under international law, hate speech against anyone, anywhere, is illegal."
Omid's message was reposted by filmmaker Justin Baldoni and comedian Maz Jobrani among many others.
Crimes against humanity often start with hate speech. It's happening in Iran towards Bahá'ís and the campaign is
intensifying.
Let's not allow history to repeat itself.
Twitter storm: 15 July, 5pm-7pm GMT #StopHatePropaganda #Iran #Bahais #HumanRights
#ایران_بدون_نفرت pic.twitter.com/433JyMCYNx

— Omid Djalili (@omid9) July 15, 2021
Comedian, director, podcaster and the man who brought Dwight Schrute to life in The Office, Rainn Wilson, also showed his support for the campaign.
In a message to his 4.4 million followers on Twitter, he writes: "Today, I'm joining hundreds of people across the world in asking the Iranian government to #StopHatePropaganda against the #Bahaii community of Iran."
Today, I'm joining hundreds people across the world in asking the Iranian government to #StopHatePropaganda against the #Bahai community of #Iran.https://t.co/RdTnixBhDJ

— RainnWilson (@rainnwilson) July 15, 2021
One of Iran's most popular actresses, Mahnaz Afshar, who currently still works in the country, shared a hashtag in Farsi which translates to "Iran Without Hatred" along with the message:
"From unity and friendship that growth, progress and pride are formed."
Afshar is one of Iran's finest & most popular actors (10M on Instagram). Risking so much with this tweet as she's working in Iran, hence the subtlety in her messaging, she uses our Persian hashtag "Iran Without Hatred" to show solidarity. Big love Mahnaz 👊🏼#StopHatePropaganda https://t.co/TUrpAiJ5tC

— Omid Djalili (@omid9) July 16, 2021
Actor and writer Dave Fulton showed his support on Twitter writing: "I'm a day late on this #StopHatePropaganda unfortunately but I'm always on board with the message."
As did director Luc Bernard who posted: "But every massacre or genocide has always started with words."
The hashtag began trending in the UK, Canada, India and Australia.