Source: www.bbc.com
Translation by Iran Press Watch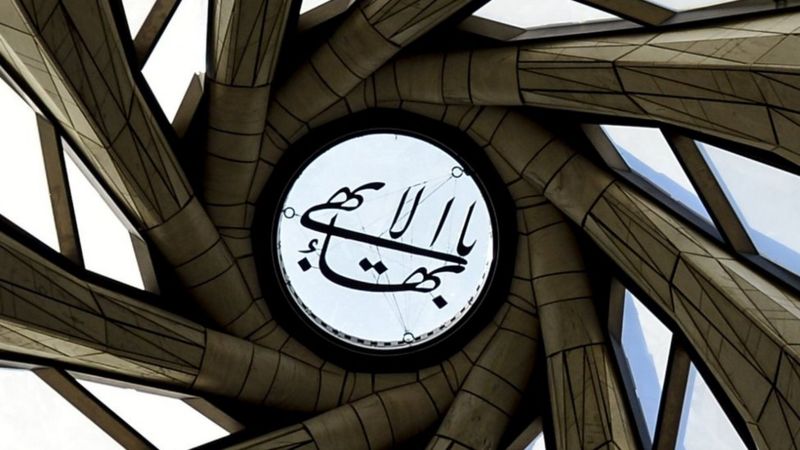 At the invitation of the Baha'i International Community and human rights activists, a campaign was launched combat hatred and lies against Baha'is in Iran.
On the evening of Thursday, July 15, social media users, especially Twitter, began supporting this campaign with the hashtags #Iran_without_hate and the hashtag "StopHatePropaganda. It trended on Twitter for a few hours.
One week ago, the Baha'i International Community issued a statement calling on international organizations and countries to hold the Iranian government accountable for its "campaign of hatred against the Baha'is."
"In recent months, the government's campaign of hatred and propaganda, which is more than four decades old, has entered a new phase and its complexity and scale have increased dramatically," the statement said.
از آغاز استقرار ج.ا تاکنون، کارزار #نفرت‌پراکنی و پروپاگاندا علیه دیانت بهائی و پیروان آن در رسانه‌های حکومتی ادامه داشته است. ج.ا تلاش کرده بهائیان را به عنوان مردمانی پلید و فاقد صفات انسانی جلوه دهد تا بستر اجتماعی برای سرکوب و افزایش فشار بر آنان را فراهم کند.#ایران_بدون_نفرت pic.twitter.com/GdeQnU50WK

— Justice for Iran (@Justice4Iran) July 15, 2021
From the beginning of the establishment of the Islamic Republic of Iran until now, the  hatred and propaganda campaign against the Baha'i Faith and its followers has continued in the state media. The IR (Islamic Republic) has tried to portray the Baha'is as filthy and lacking in human qualities in order to provide a social platform for repression and increasing pressure on them. #Iran_without_hate
"Since the establishment of the Islamic Republic, the campaign of spreading hatred and propaganda against the Baha'i Faith and its followers in the state media has continued," the Justice for Iran organization, which works in the field of human rights in Iran, tweeted in support of the campaign. "The Islamic Republic has tried to portray the Baha'is as filthy and lacking in human qualities in order to provide a social platform for their repression and to increase pressure on them."
Many non-Baha'is, human rights activists, and members of the European and Canadian parliaments also tweeted in support of the campaign, pointing to the widespread lies and hatred against the Baha'is and calling on the Iranian government to end the persecution of Baha'is.
"Freedom of religion and belief is one of the most fundamental principles of civilization," Canadian MP Carrie Dwight said in a video message. "The religious repression of the Baha'is must end."
Nadine Maenza, head of the US Religious Freedom Commission, called "the news of the growing hatred against Baha'is in the Iranian state media" very worrying. "Iran must guarantee freedom of religion and belief for the Baha'is and other religious minorities in Iran," he said.
"The world has long been aware of the persecution of Baha'is in Iran, but the situation is getting worse," said Stephen Lawrence, the mayor of Dubois, Australia. "The propaganda of hatred is increasing day by day, and we know very well what this hatred will end up with," he said.
Mehrangiz Kar, a lawyer who followed the case of many Baha'is in the early years of the revolution, wrote on Facebook: "The Baha'is of Iran are a peaceful and patient people against whom the Iranian government and its cultural and political branches are constantly inciting hatred."
"I did not see a single Baha'i citizen insulting Muslim citizens, but I saw many Muslim judges who considered the Baha'is "impure" and their right to an attorney illegitimate," wrote Saeed Dehghan, a lawyer.
Among the tweets condemning the recent increase in organized hatred and lies against Baha'is, a number of Baha'is, or those raised in the Baha'i family, recounted their personal experiences of the persecution.
British-Iranian actor: Hate speech must stop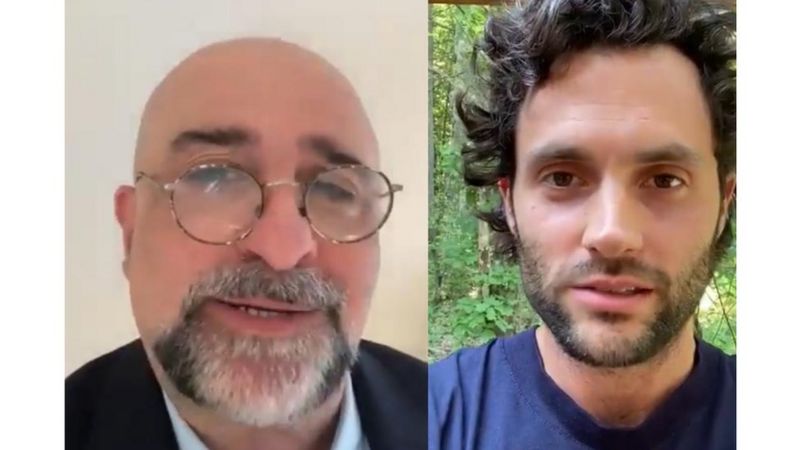 Omid Djalili, a British-Iranian actor and comedian, also joined the campaign.
A well-known figure in Britain, he referred to his Baha'i family in a video on Twitter, saying that Baha'is are the largest religious minority in Iran who are being persecuted.
He referred to his personal experience and said that when he was in a football team with a number of Iranian students at a university in the UK, where he was left out of the Iranian student football team as soon as they realized that he was a Baha'i.
"I was rejected, and I was never contacted for the remaining three years of university," said Mr. Djalili.
He shared some examples of hatred spread by people who, as experts on Iranian radio and television, spread hatred against the Baha'is, saying, "Of course, my personal experience is nothing compared to what hate these people try to spread."
"Hate speech against anyone and anywhere in the world is an illegal act and must be stopped," the actor said, inviting all to participate in the campaign.
American actor Penn Dayton Badgley also supported the campaign in a video message. He has starred in the series "Gossip Girl" and "You".
"Baha'is in Iran are the target of the hatred of the state media and their agents on social media, and in the past they have been the target of economic deprivation, torture and even execution," Badgley said.
He called for an end to these actions.
The Fate of Misaghieh Hospital in Tehran: "From Confiscation to Kidnapping and Murder"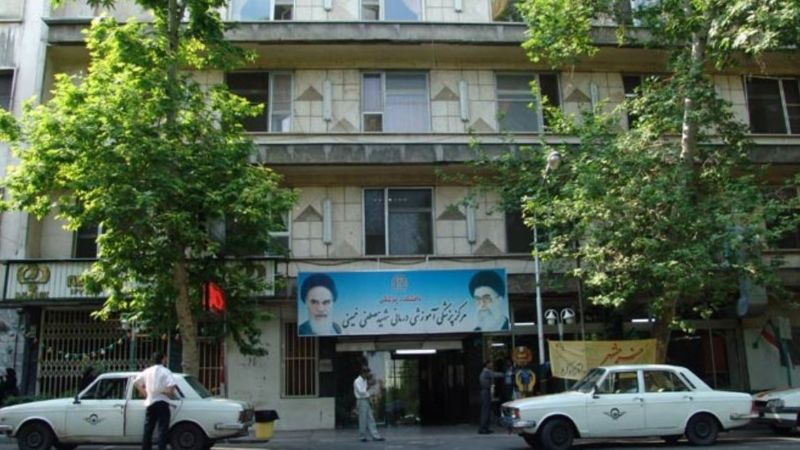 The Aasoo website posted a film about Misaghieh Hospital in Tehran, which was run by the Baha'i community in Iran and its staff, detailing its fate after the 1979 revolution.
Misaghieh Hospital was established in 1951 by Abdul Misagh Misaghieh and was run by the Baha'i community of Iran. In 1980 the hospital was expropriated by order of the Islamic Revolutionary Court, and renamed after Mustafa Khomeini, the son of Ayatollah Khomeini.  All doctors and staff, who were Bahá'i, were fired and even their pensions were taken away from them.
Dr. Manouchehr Hakim, the head of the hospital and a member of the founding board, was shot dead in his office in January 1980, and his house and all his belongings were confiscated.
Death to the Godless Israeli Baha'i
Dr. Hossein Naji and Dr. Manouchehr Ghaemmaghami were two members of the hospital's founding board who were abducted on August 21, 1980, during a Baha'i Assembly meeting, by gunmen, along with nine others. To date their friends and family have received no news of them.
"Children fired, adults banned from work"
Shabnam Tolouei, an Iranian actor, wrote about her childhood experience, "The first time I was expelled was when I asked a question about minority rights, and it was reported that I was a suspect and was expelled. That was when I was 11-years old. Twenty-two years later, some man said to me, 'You all are trained as children to spy for Israel. We will make you have trouble buying even a loaf of bread.' To this day, children are still being fired and adults are not allowed to work."
"When I was in the third grade, my classmates wanted to see my tail from under my coat," Aida Haghtalab tweeted, referring to the anti-Baha'i propaganda in children's minds. A few years ago, also, in Finland, an Iranian university student studying for a post doctorate asked me why Baha'is marry incestuous partners. Generation after generation, we are the victims of such a deep hate propaganda…"
Psychologist Shakib Nasrullah tweeted: "Throughout my school days, I lived in fear: I was afraid of a teacher who threatened to kill Baha'is and did not know that I was a Baha'i in the class. I was afraid of a teacher who told the whole class that the Baha'is were unclean and would never take a bath. My fears were not unreal. Those people were really spreading hate."
Shadi Bayzai, a writer and poet living in Australia, says her parents were fired after the revolution with many years of work experience, merely because they were Baha'is.
She wrote in a few tweets, from her personal experience: "My sister was expelled from school three times during her school days for being a Baha'i. She returned home three times without being allowed to return to school. The expulsion letter was written only 19 days after the start of the school year."
Shadi Bayzai says she is an "ordinary person" who has been subjected to "discrimination" because of her and her family's beliefs and has been deprived of a normal life. "The suffering of being subjected to hate is equal for everyone," she says.
"The Price for Discrimination"; From apartheid to Iran's treatment of Baha'is:
Baha'is in Iran: