Source: www.radiofarda.com
Translation by Iran Press Watch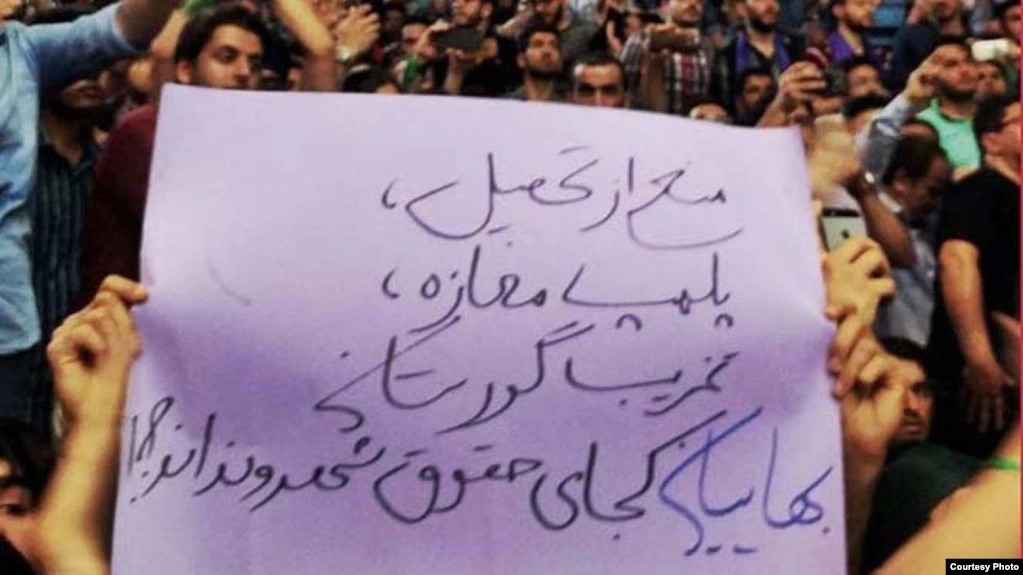 Bahais, Barred from Attending universities, (enduring) Forced Closure of their Businesses, Desecration of Baha'i Cemeteries; are which part of their civil right?
Mohammad Hadi Erfanian Kaseb, Judiciary Lawyer for the Baha'is of Ivel village, announced in a tweet on Thursday, October 21, that the request for retrial in the case of confiscation of their properties had been rejected September 21, 2021or "unknown reasons". Previously, on February 23, 2021, he had announced that he would apply for a retrial.
Tweet: Mohammad Hadi Erfanian Kaseb. Judiciary Lawyer
Following the follow-up on the re-trial in the case of Ivel village in Mazandaran through the Chief Justice of that province, according to Article 477 of the Code of Criminal Procedure, unfortunately due to unknown reasons, the retrial was rejected on 21 September 2021.
پیرو پیگیری صورت گرفته مبنی بر اعاده دادرسی صورت گرفته در خصوص پرونده روستای ایول مازندران از طریق رییس کل دادگستری آن استان، باستناد ماده ۴۷۷ قانون آیین دادرسی کیفری، متاسفانه بدلیل یا دلایل نامشخصی در ۳۰ شهریورماه اعاده دادرسی رد شده است

— محمد هادی عرفانیان کاسب.وکیل پایه یک دادگستری (@erfanian_hadi) October 21, 2021
The village of Ivel is part of the city of Chahardangeh near the city of Sari. In November 2020, the Court of Appeals declared the ownership of land by 27 Baha'is living in this village "illegal" and ordered the confiscation of these lands for the benefit of the "Executive Headquarters of the Imam".
This move was met with negative reactions from a number of religious and political figures and institutions around the world.
On 20 February of 2021, Diane Alaei, a representative of the Baha'i International Community, described the Iranian judiciary's move to confiscate Baha'i property in the village of Ivel as "persecution of Baha'is" and called on the Iranian government to "not only return their land to them but once and for all end the systematic persecution of Baha'is throughout Iran forever."
The confiscation of Baha'i properties appears to be part of the Islamic Republic's systematic efforts against this religious minority in Iran and has been ongoing for a number of years.
In 2010, houses belonging to about 50 Baha'i families in the village of Ivel in Mazandaran Province were set on fire and destroyed, and their residents were forced to leave their ancestral farms and homes.
In the late winter of 2020, homes of dozens of Baha'is in at least seven Iranian cities were raided and searched simultaneously, without observing necessary sanitary protocols of the corona virus, demanding the confiscation of their property deeds and title documents.
Over the past four decades, there have been numerous reports of Baha'is being barred from attending universities and earning a living, and even the cemeteries of Baha'is have been desecrated.
More than 200 Baha'is have reportedly been executed in Iran since the February 1979 revolution.