Source: iranwire.com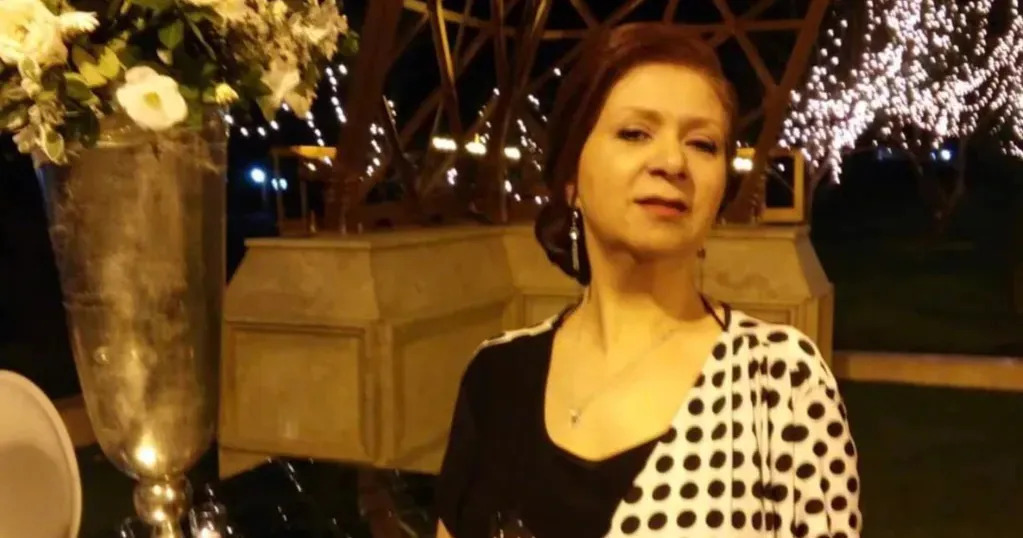 Earlier this month, Baha'i woman named Saeedeh Khozouei was arrested by security forces in Tehran and taken to an unknown location. Two weeks on, her family still have no idea where she is. Her son Arsalan Yazdani was yesterday asked for the second time to go to the city's Jomhouri Circle to drop off her medication.
Khozouei was summoned to Branch 2 of Evin Courthouse on April 11, ostensibly to "answer some questions". But when she got there, she was arrested.
Her son was himself arrested by security forces in a raid on the family home on September 1 last year. He was released on a heavy bail more than 40 dats later; the security forces, he later reported, had mistaken a book in their house for a Baha'i one.
Despite all their efforts, the family has not been permitted to visit Ms. Khozouei since she was taken away. Writing on his personal Twitter account, Yazdani said the examining magistrate of Branch 2 of Evin Courthouse, a Mr. Haji-Moradi, had promised to speed up the process and arrange for her to meet the prosecutor's assistant.
An hour later, Yazdani writes, his sister received a message from Haji-Moradi: "There is nothing for you here and you should go."
Adding to the family's growing alarm is the fact that the first time they were asked to drop off Ms. Khozouei's medication a few days after her arrest, they had brought 60 days' worth.
"The agent said 'Your mother feels bad, goes to the doctors and asks for medicine'," he wrote. "I told the agent: 'Do you give medicine to anybody who asks for it? If she's feeling so bad why don't you release her?'"
Yazdani's aunt has also been informed that his mother might be held in detention for a long time to come. "We're extremely worried about my mother's health," he wrote. "If anything bad happens to her, the responsibility falls on the shoulders of the examining magistrate who ordered her arrest."
Ms. Khozouei is the niece of Bahram Beyzai, a well-known Iranian film director, and has worked with him as the script supervisor for a number of his movies.
Baha'is are the largest religious minority in Iran. But for no reason other than their faith they are systematically harassed, jailed, alienated, exiled and dispossessed of their assets and properties by the Iranian state. They are also deprived of the right to higher education and of jobs in the government and academia.