Source: iranwire.com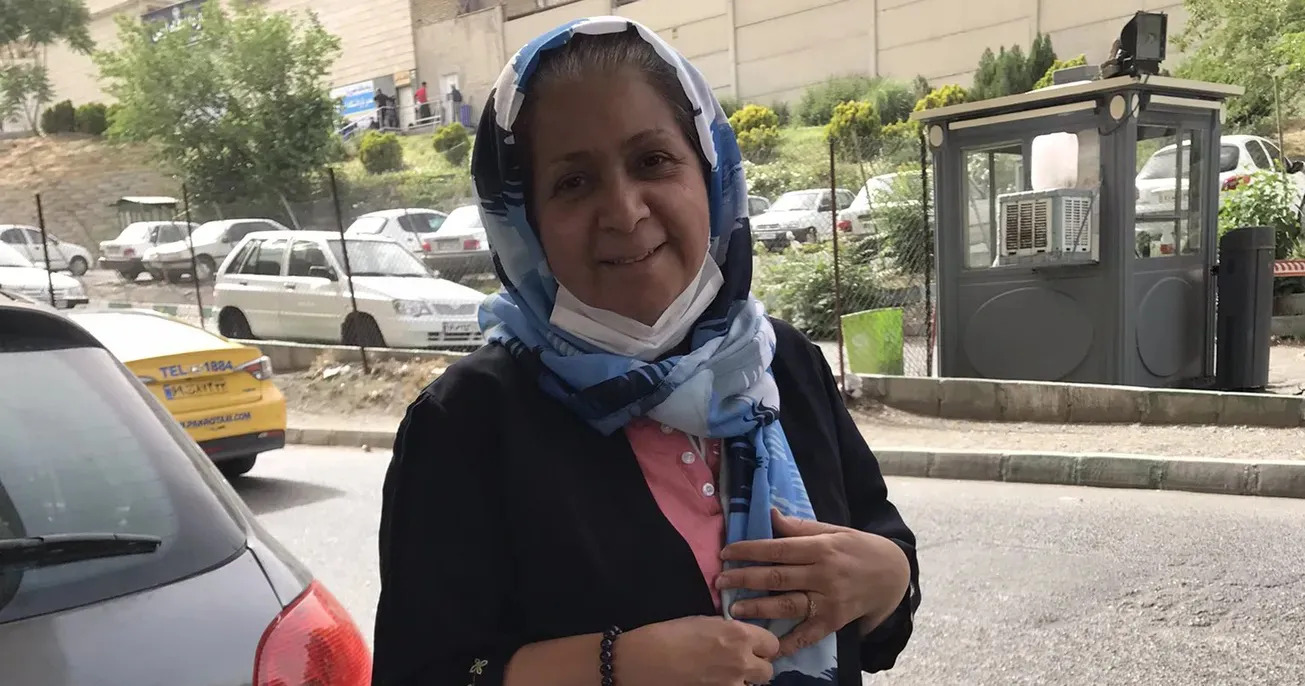 Baha'i woman Saeedeh Khozouei has been released after 44 days in detention, her son reported on Tuesday.
Arsalan Yazdani wrote on Twitter that his mother had been released on a temporary bail of two billion tomans (US$66,000). He did not provide any further information as to her health or what had happened during her detention.
Ms. Khozouei is the niece of the celebrated director and playwright Bahram Beyzai and has appeared as an extra in the Iranian films Killing, Passengers, and her father's own final movie, When We are All Asleep.
But she and her family, like thousands of other Baha'is in Iran, have come under intense pressure from the authorities for their peaceful adherence to the Baha'i faith.
Not long after her own son's release from prison, Ms. Khozouei was "disappeared" by security forces on April 12 and taken to an unknown location. Later, her family received phone calls ordering them to drop off the medication she would need with unnamed agents in the street.
Ms. Khozouei's home had been raided during her son's detention and she was summoned to Branch 2 of Evin Prison Court for interrogation four times in the preceding months. The last occasion was when she was taken into custody.
Arsalan Yazdani was violently arrested last September and was released on a 1.5 billion-toman bail. His wife Samira Ebrahimi is currently free on an 800 million-toman bail.