Source: iranwire.com
Kian Sabeti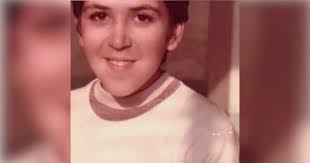 In 2008, the Baha'i International Community published the names of 221 Iranian Baha'is who had been murdered or executed in the three decades since the Islamic Revolution. The youngest on this list was Payman Sobhani Ezabadi, a resident of Saravan in the southwestern province of Sistan and Baluchistan, who was only 15 at the time. Based on his father's written memoirs, as related by his sister, IranWire is publishing his story for the first time.
***
The Sobhani family originally hailed from Yazd in central Iran. When Rouholamin Sobhani Ezabadi, Payman's father, was 13 years old, his family had moved to Zahedan, the provincial capital of Sistan and Baluchestan. They then moved to the small town of Suran, which at the time lacked basic amenities including electricity, clean piped water and standard health facilities. But Rouholamin opened a small fabric store there. It was the first and the only fabric store in Suran, so very soon it and its young proprietor became very successful.
Rouholamin married Tahereh Biazar, a Baha'i from Yazd who soon joined her husband in his adoptive town. They had three children there before Payman was born, on March 13, 1971.
Only nine Baha'is lived in Suran at the time. But the city was small and everyone knew who they were. At first, the Sobhani family were able to live in peace. But little by little, Rouholamin's success as a Baha'i businessman made a few Muslim zealots in the city unhappy. Through threats and harassment, they tried to force the Sobhani family to leave.
Rouholamin's shop was robbed repeatedly by thieves who were never identified, let alone apprehended. One night, an armed individual came to their door and threatened to kill them. This convinced Rouholamin to take his family and leave Suran. The business was doing well, but there was nothing they could do. Within days they had relocated to Saravan.
Life in Saravan
Rouholamin opened a haberdashery in Saravan, a continuation of his trade before. But after the victory of the 1979 Islamic Revolution, harassment of the Baha'is entered a new phase with the blessing of the state, and it spread to Saravan as well. Up until now, any trouble the family faced would dissipate once they spoke to hte police. But now the fanatics had the support of the police as well. All the deterrents were gone.
Payman's parents were repeatedly summoned for interrogation and arrested by local officers. On one occasion, Payman's baby brother had suffered burns from boiling water. Police arrested his mother in any event, keeping her away from her hurt newborn, while Rouholamin was transferred to the provincial capital of Zahedan and held in prison there for several weeks.
The Choice
In Saravan, Rouholamin had made a reputation for himself as an honest businessman who sold his goods at reasonable prices. He had many customers in the city and areas around it. On April 18, 1986, he received an order for a quantity of carpet wool. He and the customer agreed Sobhani would deliver the merchandise to the customer's address by the afternoon.
That same day, as Rouholamin was loading his car, Payman returned home from school. When he saw his father working, he offered to help him, and to accompany him to his destination. Father and son then got into their blue Toyota and drove to the address the customer had specified.
But when they reached their destination and stopped hte car, they were immediately confronted by two armed men who got into the car with them. They blindfolded both father and son, took the key from Rouholamin and started the ignition. When the car began to move again, Payman's father asked them, "Where are you taking us?"
"We are taking you to Pakistan, to your older son Parviz Sobhani," they said.
For most of the 1980s, Baha'is were banned from leaving Iran and could not get passports. Even young Baha'is who had served on the front lines of Iran-Iraq war were denied their documentation, or the right to enter university. As a result, many young Baha'is who wanted higher education had and to smuggle themselves into Pakistan and wait for the UN High Commissioner for Refugees to get them to another country, which could take years. Parviz Sobhani was one of those waiting at the time.
After a few hours, the car stopped. The armed men brought their captives out of the car and removed the blindfolds. Both realized they were they were standing in unfamiliar terrain on the slope of a mountain. "I have a question," one of the men said to him, "but I don't think you are going to answer it."
"You have made a mistake arresting us," Rouholamin replied. "We are Baha'is and we moved to Saravan some years ago. We haven't harmed anybody."
"You just answered our question!" the man said. "Our mission was to kill you after you confessed to being Baha'is."
Rouholamin begged them to spare his son and to kill only him. "We cannot let him go, because he accompanied you," one of the men replied. He then told them: "We can kill you in one of three ways. One is to put your head under the car wheel. The second is to cut your throat. The last is to throw you down the mountainside."
Rouholamin asked them to shoot him. But they refused, so he chose the third option. The men bound his hands and feet tightly and threw him off the mountain.
"At that moment," Rouholamin writes in his memoirs, "I forgot to say goodbye to my son."
The Search
That evening, Payman's mother, who was by now deeply worried about her husband and son, went to the police. All the Baha'is in the city started searching the mountain roads around Saravan. After 18 hours, a truck driver who was out hunting in a nearby valley found the unconscious Rouholami, whom he immediately recognized as a local businessman. By degrees, Rouholamin regained consciousness, and asked for water. After drinking some, he passed out again.
Rouholamin was first taken to the nearest hospital. But his injuries were so severe he had to be transferred to Tehran, where he remained for two months.
After a few days after he was found, the body of Payman, his hands and feet tied, was found on the other side of the same mountain; the side frequented by predators. Payman's body was so badly mutilated that locals did not allow his mother, who was pregnant at the time, to embrace her son for the last time. The person who washed Payman's body and shrouded him suffered from mental disturbances for months afterward.
Payman Sobhani Ezabadi was only 15 when he was murdered because of his and his family's faith. He was buried according to Baha'i tradition. At the time, the Baha'is in Saravan had no cemetery of their own, but Payman's mother managed to secure a piece of land for the community to use. Payman was the first to be laid to rest there.
It is not clear exactly when Payman died. The date of his death is recorded as April 28, 1986, the day he was found and brought home.
The Aftermath
Rouholamin Sobhani had seen the murderers of his son with his own eyes, and could easily describe them to the police. But the police never traced them. In the years that followed, he was repeatedly called to the police station and asked to agree to close the case because his son's killers had not been found. Finally, after 15 years of fruitless efforts, he agreed to do so.