Source: www.adl.org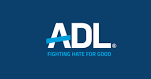 New York, NY, August 5, 2022 … ADL (Anti-Defamation League) Task Force on Middle East Minorities released the following statement in response to the intensified campaign by the Iranian regime targeting Iran's Baha'i minority:
"We condemn the recent attacks targeting Iran's vulnerable Baha'i community, and the July 31 statement by Iran's Ministry of Intelligence which alleged that Baha'is are spies for foreign countries. This is part of the Islamic Regime's oppressive propaganda campaign against the persecuted Baha'i religious minority, which in recent days has included raids, demolitions, and confiscations of Baha'i property and the arrest of at least 13 individuals.
The imprisoned individuals include Mahvash Sabet, Fariba Kamalabadi, and Afif Naemi, formerly part of the community's leadership and prisoners of conscience who each spent a decade in jail.
According to reports, 200 Iranian government and local agents sealed off the village of Roshankouh in northern Iran, which has a significant Baha'i population. The agents destroyed six homes and confiscated land belonging to Baha'is.
The Baha'i community has long been slandered and persecuted by the Iranian regime, and this latest accusation is consistent with the regime's ongoing brutality towards its Baha'i citizens as well as other religious minorities. These attacks are the latest in a series of drastic and escalating measures targeting vulnerable populations from the very top of the Iran's government marks a higher level of repression than what we've witnessed in the past few years.
We support the United States Commission on International Religious Freedom's ongoing recommendation that the U.S. State Department continue to designate Iran as a Country of Particular Concern for its systematic, ongoing, and egregious religious freedom violations. The international community must resist the temptation to ignore or diminish the suffering of Iran's religious minorities when engaging directly or indirectly with the Islamic Republic.
ADL's Task Force on Middle East Minorities strongly urges the international community to pressure the Islamic Republic to respect the rights of Iran's Baha'i citizens and those of all its minority citizens."
ADL is the leading anti-hate organization in the world. Founded in 1913, its timeless mission is "to stop the defamation of the Jewish people and to secure justice and fair treatment to all." Today, ADL continues to fight all forms of antisemitism and bias, using innovation and partnerships to drive impact. A global leader in combating antisemitism, countering extremism and battling bigotry wherever and whenever it happens, ADL works to protect democracy and ensure a just and inclusive society for all.