Source: eaworldview.com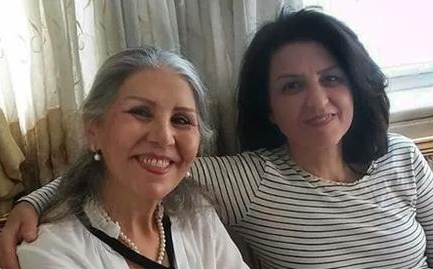 UPDATE, AUG 10:
More than 70 civil and human rights activists, university professors, and artists from Iran and abroad have issued a joint statement condemning Iran's treatment of the Baha'i community, including the detention, harassment, and denial of rights of its members.
The arbitrary suppression and arrest of Baha'i citizens in various cities has intensified in recent days as more Baha'i students have been deprived of education.
These crimes are part of the chain of tyranny and the attempt to destroy and eliminate religious minorities and dissidents.
The statement claim Iran's ruling ideology is a religious apartheid, denying civil rights — including bans on higher education and seizures of property — of the 300,000-strong Baha'i community.
Among those signing the letter are Nobel Peace Prize winner Shirin Ebadi and Iranian-American actor Shohreh Aghdashloo.
---
ORIGINAL ENTRY, AUG 2: Iran's authorities have stepped up their repression of the Baha'i religious community, detaining leaders and harassing members on the pretext that they are working with Israel.
On Sunday, security personnel raided the homes of dozens of Baha'i citizens across the country. Mahvash Sabet Shahriari and Fariba Kamalabadi were arrested in Tehran and Afif Naimi and Saman Astvar were seized in Karaj. Others who were among at least 15 arrested include Sohi Thabeti of Sari, and Behnam Mumtazi of Qazvin.
The Baha'i International Community said "a significant number" of members, including three former leaders, had been arrested. It claimed on Tuesday that up to 200 Iranian personnel have sealed off the village of Roushankouh in northern Iran, where some of the country's 300,000 Baha'is live, and are bulldozing homes.
Naimi, Sabet Shahriari, and Kamalabadi spent more than 10 years in prison, before releases in 2017 and 2018, on charges of acting against Iran's national security, collaboration with foreign countries, and "corruption on earth".
The Intelligence Ministry confirmed the arrests on Monday, claiming the detainees had links to an Israeli center and "had been carrying out extensive propaganda missions to propagate Baha'i teachings…[and to] infiltrate various levels of the educational sector across the country, especially kindergartens".
The Ministry did not give the date or numbers of the arrests.
Under pressure from Israeli sabotage operations and assassinations, Iranian officials have escalated proclamations of the break-up of Israel's spy rings inside the Islamic Republic.
Baha'is have faced systematic repression in Iran since the 1979 Islamic Revolution, with no recognition and thus protection of their faith in the Constitution. At least 200 members have been executed or were forcibly disappeared and never heard from again; hundreds of others are in prison.
The Supreme Leader has recurrently called the Baha'i faith a cult: in a 2018 fatwa, he forbade contact, including business dealings, with members. Adherents are also banned from higher education, have had houses and property confiscated, and are denied equal burial rights.