Source: www.iranintl.com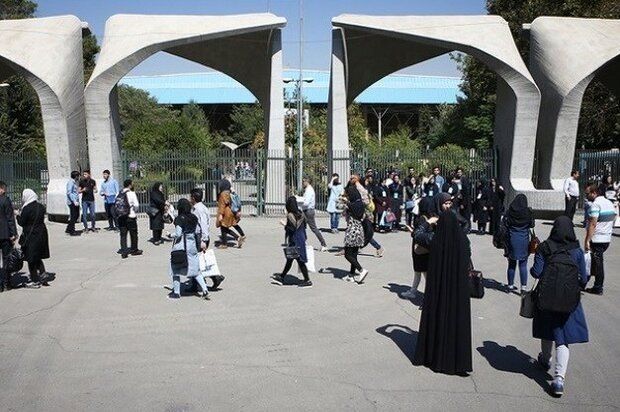 Informed sources tell Iran International that at least 90 Iranian Baha'i students have been barred from universities this year due to a secret government policy.
The United States-based Human Rights Activists' News Agency (HRANA) reported Thursday that so far It has identified 62 Baha'i students who took the university entrance examination this year and were rejected for their faith.
HRANA has provided a list of the rejected Baha'i applicants. As in previous years, the applicants were told that the reason for their rejection was "incomplete application".
The real number of Baha'i students deprived from higher education is likely to be higher as many prefer not to make their cases public. Some go on to join the Baha'i Institute for Higher Education (BIHE) to carry on their studies.
A Baha'i student who passes the university entrance exam –the mandatory route for students wishing to gain admission to universities – even with top marks, can still be rejected because of a secret rule to Exclude Baha'i students. Baha'i applicants receive a notice of "deficient documentation" for their application and complaining to authorities has no effect in changing their circumstances.
According to Justice for Iran, a London-based human rights group, Mohammad-Reza Hashemi-Golpayegani, former secretary of the Supreme Council of the Cultural Revolution, had a key role in mandating the ban on Baha'i students' exclusion from universities.
The council's directive has been implemented since 1991 when Hashemi-Golpayegani served as its secretary. The directive stipulated that Baha'i children could go to school as long as they didn't profess their religion in public.
Most of the council's members are appointed by Supreme Leader Ali Khamenei.
The Shia clergy consider the Baha'i faith as a heretical sect. Bahai's, who number around 300,000 in Iran, are systematically prosecuted, discriminated against, and harassed. They cannot hold jobs and the public sector and are sometimes sacked from their jobs in the private sector under pressure from authorities.
Simin Fahandej, a spokeswoman for the Baha'i International Community, said in March that over 1,000 Baha'i citizens in Iran were awaiting trial and sentencing. she also said confiscation of Baha'i citizens' assets and handing them over to the Execution of Imam Khomeini's Order (EIKO), which is known in Persian simply as Setad, has been on the rise and the past few years.
EIKO is a huge business conglomerate, presented as a charity, directly run by Supreme Leader Ali Khamenei's office. EIKO was sanctioned on January 13, 2021, days before President trump left office, under the Executive Order (E.O.) 13876, which was imposed for Iran's regional destabilizing activities and its missile program.
Several countries including Canada, the United States, and Britain have expressed concern over the Islamic Republic's systematic prosecution, harassment, and discrimination against the Baha'i minority.
"The UK is deeply concerned by increasing arrests of the Baha'i in Iran, including recent reports that the Iranian government has demolished houses and confiscated land in Roushankouh, [northern] Iran. Former spiritual leaders of the Baha'i in also reported to have been detained," Tariq Ahmad, Britain's minister of state for South Asia and the Commonwealth at the Foreign Office, said in a press release on Aug 5.
On August 3, the US State Department's Office of International Religious Freedom called on the Islamic Republic to stop its ongoing oppression, saying that "Amid a continued rise in arrests, sentences, and imprisonments, the US urges Iran to halt its ongoing oppression of the Baha'i community and honor its international obligations to respect the right of all Iranians to freedom of religion or belief.