Source: www.hra-news.org
Translation by Iran Press Watch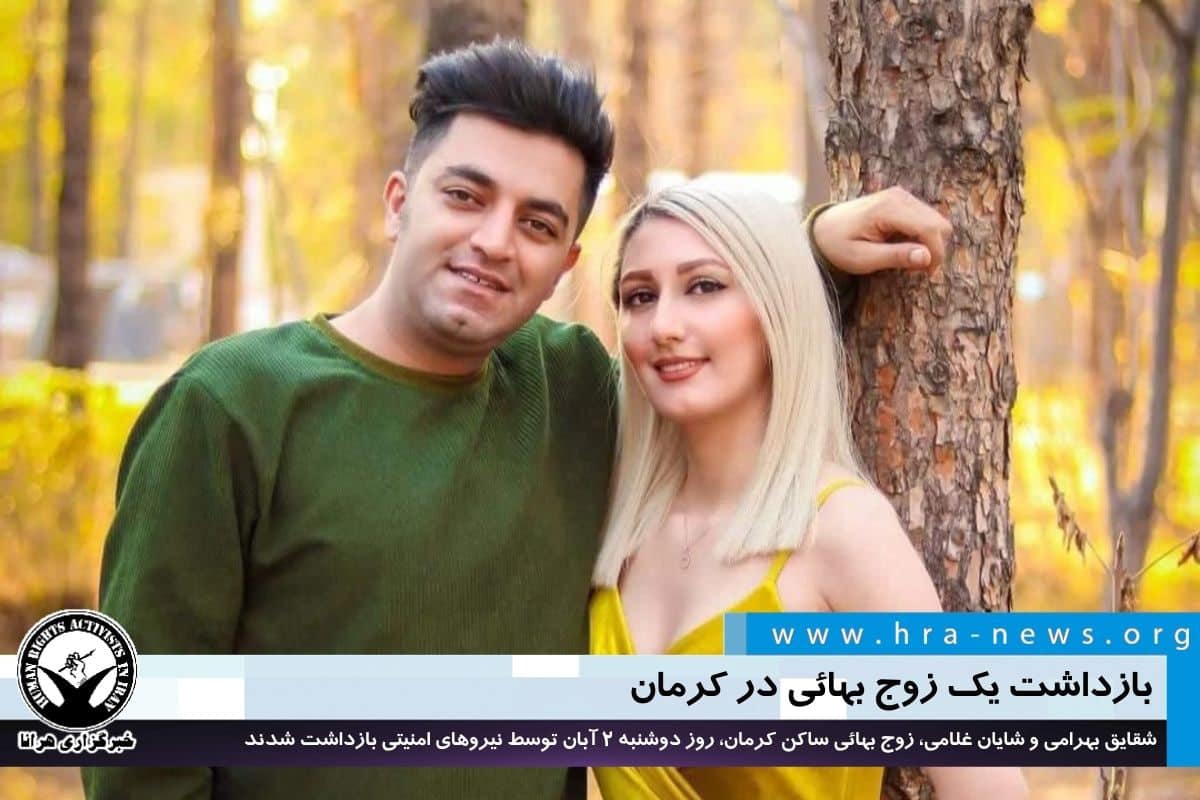 Shagaig Bahrami and Shayan Gholami, a Baha'i couple living in Kerman, were arrested by the security forces on Monday, October 24, and taken to the city's intelligence department. The security forces searched the houses of these citizens at the time of their arrest.
An informed source about the situation of these citizens told Harana: "After the arrest, this Baha'i couple was transferred to the detention center of the Kerman Intelligence Department. The follow-up of the families regarding the situation of these citizens has been unsuccessful so far."
During the arrest, while searching the house, the officers seized some of the personal belongings of these citizens and took them with them.
Baha'i citizens in Iran are deprived of liberties of practicing their religious beliefs. This systematic deprivation of liberty occurs while Article 18 of the Universal Declaration of Human Rights and Article 18 of the International Covenant on Civil and Political Rights entitle any individual to freedom of religion and belief and also freedom to express it individually or collectively and in public or in private.
According to unofficial sources, there are more than 300,000 Baha'is in Iran, but Iran's constitution only recognizes Islam, Christianity, Judaism, and Zoroastrianism and does not recognize the Baha'i faith. For this reason, the rights of Baha'is in Iran have been systematically violated over past years.