Source: pen-international.org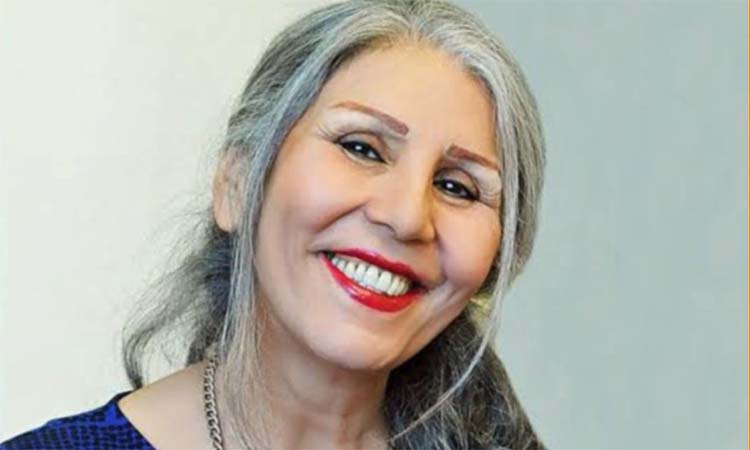 PEN International is outraged by reports that Baha'i writer, poet, and honorary member of Danish and Austrian PEN Mahvash Sabet was sentenced to ten years in prison. PEN International calls on the Iranian authorities to quash the conviction and to immediately and unconditionally release her.
According to the Bahá'í International Community (BIC), Mahvash Sabet was sentenced, along with Fariba Kamalabadi, on 21 November, following a 1-hour trial before the Revolutionary Court's Branch 26 in Tehran. The judge rebuked the defendants for "not learning their lesson" before handing down his harsh sentence.
"No one should be subjected to arbitrary arrest, imprisonment, or unfair trial for their beliefs. We stand with Mahavash Sabet and Fariba Kamalabadi and call for the verdict against them to be quashed and for their immediate and unconditional release. The Iranian authorities should immediately cease its crackdown on the Baha'i community in Iran and release all those imprisoned for their beliefs or for practising their right to freedom of expression," said Ma Thida, Chair of PEN International's Writers in Prison Committee
Background
On 31 July 2022, Iranian authorities arrested Mahvash Sabet and two other members of the long-disbanded "Yaran-i-Iran" (or "Friends of Iran"), Fariba Kamalabadi and Afif Naemi, who helped to administer the Baha'i community's affairs in Iran until 2008, over unfounded "spying" charges. The authorities have sent Mahvash Sabet to Evan prison in Iran, where she was previously imprisoned. According to media sources, Iran's Intelligence Ministry alleged they were linked to the Baha'i centre in Israel and had collected and transferred information there.
The Bahá'í World Centre, the spiritual and administrative heart of the Bahá'í community, is located in the twin cities of 'Akká and Haifa in Israel. Despite the Baha'i presence in the territory pre-existing the founding of the state of Israel, the Iranian authorities have long used the location of the community's spiritual home as a basis for unfounded allegations of "spying" in cooperation with Israel against members of the Baha'i community in Iran.
Their arrest comes amid a vicious crackdown on Iran's Baha'i community, where authorities arrested several Baha'i activists, closed down dozens of Baha'i businesses, and demolished their houses.
Mahvash Sabet is a teacher and prominent poet who spent a decade in arbitrary imprisonment due to her religious beliefs. Sabet began her professional career as a teacher and worked as a principal at several schools. She also collaborated with the National Literacy Committee of Iran. Following the Islamic Revolution in 1979, Sabet was fired from her job and blocked from working in public education, like thousands of other Iranian Baha'i educators. She served for 15 years as director of the Baha'i Institute for Higher Education, which provides alternative higher education for Baha'i youth.
She began writing poetry in prison, and a collection of her prison poems was translated into English and published in 2013. Sabet is an honorary member of Austrian PEN and Danish PEN and was awarded English PEN's 2017 International Writer of Courage. PEN International has campaigned for her release and featured her case in PEN's 2014 Day of the Imprisoned Writer campaign.
Note to editors
For more information, please contact Mina Thabet, MENA Regional Coordinator, at PEN International, Koops Mill Mews, Unit A, 162-164 Abbey St, London, SE1 2AN, Tel.+ 44 (0) 20 7405 0338, email: [email protected]