Source: iranwire.com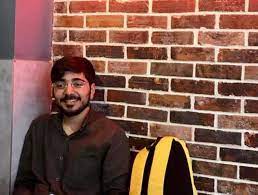 Iranian authorities have arrested a member of Iran's persecuted Baha'i religious minority amid an intensified crackdown on the faith, IranWire reports.
Security forces went to Yashar Rasti's home in the southern city of Shiraz at around 2:00 p.m. on January 4, according to source with knowledge of the matter. Since Rasti was not there, the agents climbed the wall of the apartment building, entered his home and searched it.
Rasti was arrested at his workplace by another group of agents. They took the man to his home, which was again searched.
There was no immediate information about his whereabouts.
He is the third member of the Rasti family to be arrested over the past months, after his sister and brother-in-law.
The Iranian authorities' crackdown on members of the Baha'i minority appears to have accelerated in recent months, starting with the arrest of two former leaders of the Baha'i community in July. The clampdown has continued after the eruption of nationwide demonstrations in September.
Since the Islamic Republic was established in 1979, Baha'is in Iran have faced systematic discrimination and harassment, including deportation, restrictions to education, property confiscations, imprisonment, torture, and executions.
Shia Islam is the state religion in Iran. The constitution recognizes a number of minority faiths, including Christianity, Judaism, and Zoroastrianism, but not the Baha'i faith.