Source: www.hra-news.org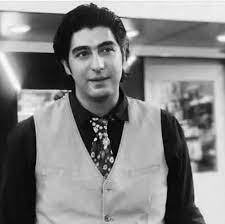 HRANA News Agency – On Saturday, the 6th of March, 2023, Ali Bazmandegan, a Baha'i citizen living in Shiraz, was summoned to Langeroud Prison in Qom to serve his prison sentence.
According to HRANA News Agency, the news arm of Human Rights Activists in Iran, on Saturday, February 25, 2023, Ali Bazmandegan, a Baha'i citizen, surrendered as summoned to Langerood prison in Qom to execute his sentence.
Mr. Bazmandegan was previously sentenced to five months in prison by a judicial authority with charges of "propaganda against the regime".
Ali Bazmandegan, a Baha'i citizen, architect and painter living in Shiraz, was arrested by the security forces in his personal home on May 23, 2022, and then transferred to the Qom IRGC detention center.
During raids on Mr. Bazmandegan's home and workplace, agents seized some of his and his mother's personal belongings, including computers, hard drives, laptops, mobile phones, cameras, and artistic books.
After eleven days of detention, Mr. Bazmandegan posted bail and was released from solitary confinement in Qom IRGC detention center to await trial.
Baha'i citizens in Iran are deprived of liberties of practicing their religious beliefs. This systematic deprivation of liberty occurs while Article 18 of the Universal Declaration of Human Rights and Article 18 of the International Covenant on Civil and Political Rights entitle any individual to freedom of religion and belief and also freedom to express it individually or collectively and in public or in private.
According to unofficial sources, there are more than 300,000 Baha'is in Iran, but Iran's constitution only recognizes Islam, Christianity, Judaism, and Zoroastrianism and does not recognize the Baha'i faith. For this reason, the rights of Baha'is in Iran have been systematically violated over past years.