Source: www.hra-news.org
Translation by Iran Press Watch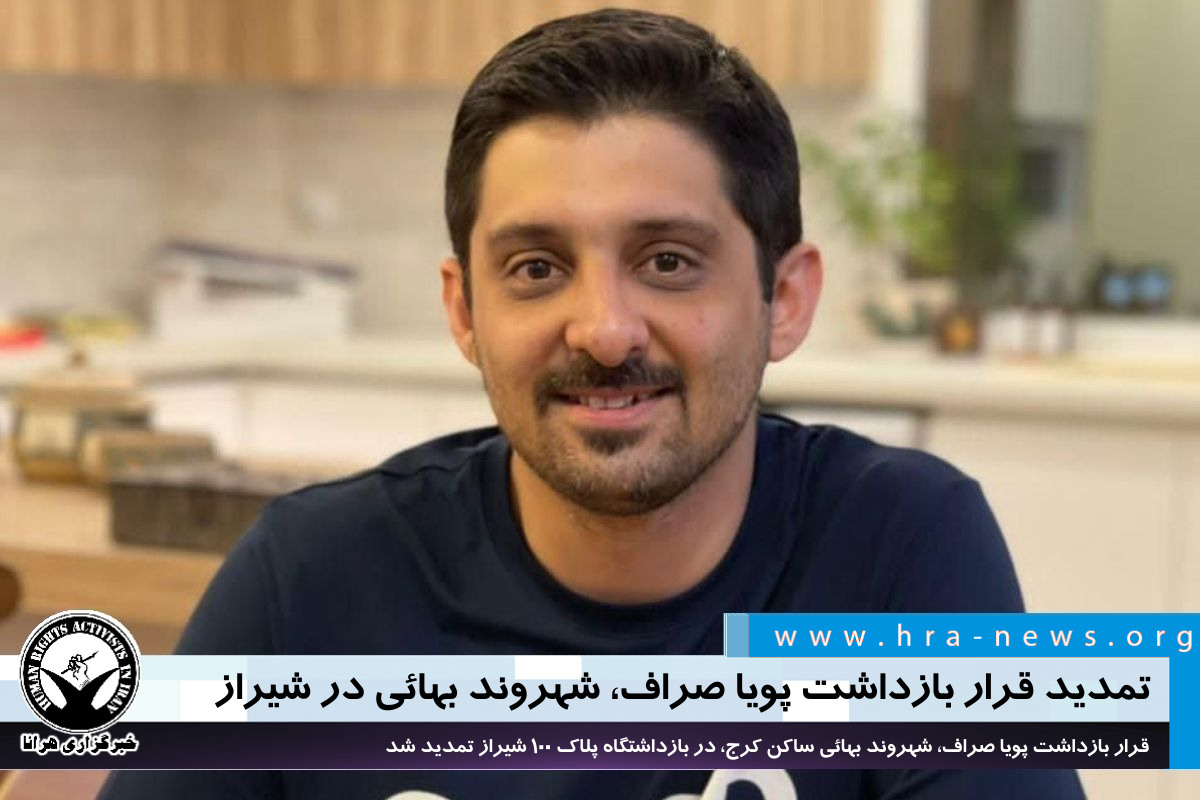 HRANA News Agency – The detention order for Pouya Saraf, a Baha'i citizen living in Karaj, has been extended. Mr. Saraf had already been detained for 100 days at the time the order was extended.
According to HRANA news agency, the news arm of the Human Rights Activists in Iran, Pouya Saraf, a Baha'i citizen living in Karaj, is still in detention and his status is in limbo.
An informed source told HRANA about the latest situation of this Baha'i citizen: "During the recent amnesty releases that took place due to the issuance of the amnesty decree, on Tuesday 7th of February, the deputy prosecutor notified Pouya Saraf's family that he was free to go. But when his mother and wife, along with Pouya's 4-year-old son, arrived to pick him up, the relevant authorities said that they have not yet been notified of release orders of Mr. Saraf. When following up on the case, his family was surprised to learn that Mr. Saraf had been transferred to the detention center of the Shiraz Ministry of Intelligence known as No. 100 block. Mr. Saraf was originally arrested by the security forces on Wednesday, November 02, 2022
According to this informed source, Mr. Saraf's 4-year-old son is currently experiencing dire physical and emotional problems.
Baha'i citizens in Iran are deprived of liberties of practicing their religious beliefs. This systematic deprivation of liberty occurs while Article 18 of the Universal Declaration of Human Rights and Article 18 of the International Covenant on Civil and Political Rights entitle any individual to freedom of religion and belief and the freedom to express it individually or collectively and in public or in private.
According to unofficial sources, there are more than 300,000 Baha'is in Iran, but Iran's constitution only recognizes Islam, Christianity, Judaism, and Zoroastrianism and does not recognize the Baha'i faith. For this reason, the rights of Baha'is in Iran have been systematically violated over past years.