Source: iranwire.com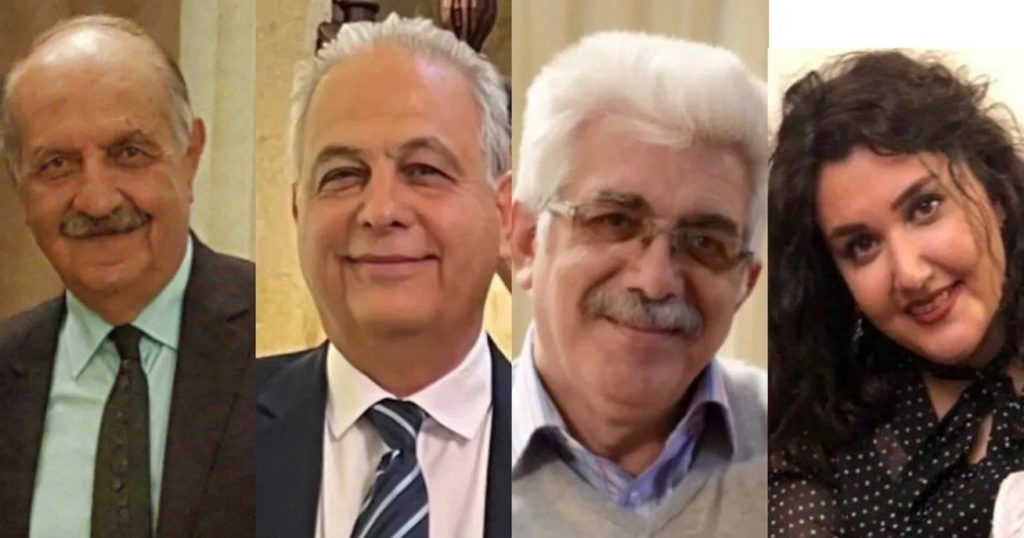 Four imprisoned members of the Baha'i religious minority in Iran have been subjected to coercive measures by interrogators, pressuring them to make confessions on camera, IranWire reports.
The actions occurred during the trial of the four citizens on May 31 at Branch 26 of the Tehran Revolutionary Court. Judge Iman Afshari presided over the proceedings, and the defendants are currently awaiting the court's verdict.
Shadi Shahidzadeh, Valiullah Ghadamian, Mansour Amini and Ataullah Zafar were transferred to Tehran Revolutionary Court after two weeks of detention in Ward 209 of Evin Prison.
Ghadamian, Amini and Zafar are known assisting other Baha'is in Tehran with the burial of deceased loved ones in the city's Baha'i cemetery. But they were arrested in recent weeks as part of an ongoing effort by a Ministry of Intelligence agent to hinder the Baha'is from using their own cemetery.
Shadi Shahidzadeh, the fourth person, became entangled in this ordeal when her grandmother, also a Baha'i, was denied burial at the Behesht Zahra cemetery – the cemetery operated by the Baah'is. Shahidzadeh attempted to address officials, to ensure her grandmother's body was treated respectfully and in accordance with Baha'i burial practices, but was later arrested.
Adding to growing concerns on the part of relatives, weekly phone calls between the detainees and their families, which usually take place on Mondays, took a worrying turn. On June 5, Shadi Shahidzadeh failed to make the expected call, triggering anxiety among her family members. Shahidzadeh is mother to a five-year-old child.
The four Baha'is were arrested simultaneously by Ministry of Intelligence agents on May 1 at their homes in Tehran. All four have been held at Evin Prison's Ward 209. Despite the expiration of the initial 30-day detention period, the judge overseeing the case has rejected all bail offers, further heightening concerns about the fair treatment of these individuals.