Source: iranwire.com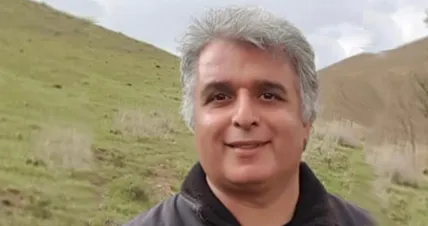 Payam Vali, a Baha'i citizen currently imprisoned in Ghezalhesar prsion, has been deprived of all contact with family or others for over two weeks, including being forbidden from contacting anyone by phone, IranWire understands.
Vali's ordeal began when he was arrested and subjected to physical assault on September 24 last year after police raided his home and workplace in the city of Karaj, near Tehran.
Throughout the past eight and a half months, this Baha'i citizen has composed numerous open letters and recorded audio files, specifically addressed to the authorities of the Islamic Republic.
In these appeals, Vali implores them to uphold his rights as a citizen and ensure a fair and unbiased judicial process.
He exposes the threats made by interrogators, who have threatened him with even more severe prison sentences should he refuse to cooperate, all while enduring immense pressure to give false confessions.
His most recent audio file, released on May 24, was a direct message to the Speaker of the Iranian parliament.
During the audio message, Vali questioned the speaker and discussed the Ministry of Intelligence's practice of publishing "baseless allegations of Baha'i espionage without providing any evidence or justification for the suppression of Baha'i citizens."
As a result of transmitting his audio files through prison phone calls, Vali has been prohibited from making any further calls, exacerbating his isolation and limiting his means of communication.
Payam Vali has been handed a harsh sentence of 9 years and 9 months in prison, adding to the grave concerns surrounding his situation and the broader plight of Baha'i citizens in Iran.