Source: www.radiofarda.com
Pooyan Mokari
Translation by Iran Press Watch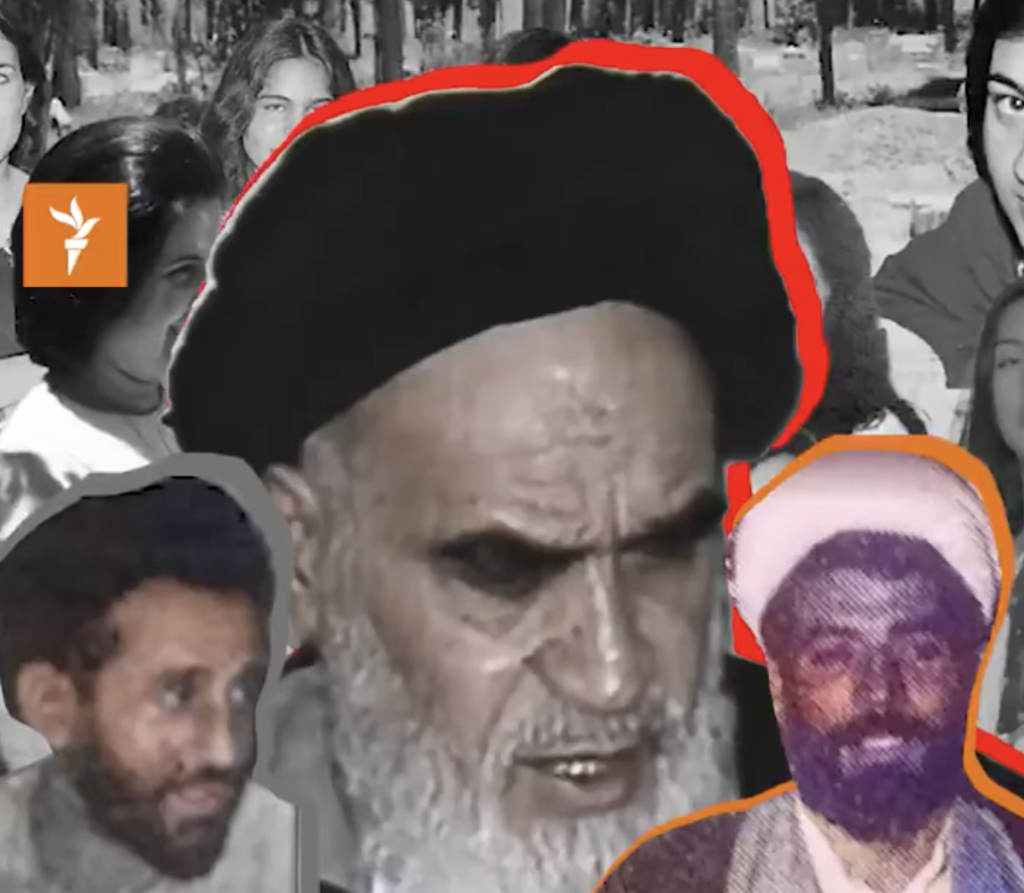 When the news came of the mass execution of 10 Baha'i women in June 1983 in Shiraz, it was widely understood that a number of individuals were involved in various levels as "perpetrators" of this heinous act. From the Shiraz Revolutionary Guards Corps to the various officials involved, whether in an official capacity such as prosecutors of arrested individuals or through engagement in propaganda, or through the complicity of silence.
The Shiraz Revolutionary Guards Corps, a military-security organization, was intricately involved in all stages of the arrests, interrogation, torture and execution of these women who they detained as part of a government-fueled campaign against the Baha'i community, and certainly should be held accountable.
But the three individuals who stand out as the "main perpetrators" of these executions are Ruhollah Khomeini (former Supreme Leader of Iran); Hujjat al-Islam Ghazaie (Sharia Ruler and President of Shiraz Revolutionary Court); and Zia Miremadi (prosecutor of Shiraz).
Ruhollah Khomeini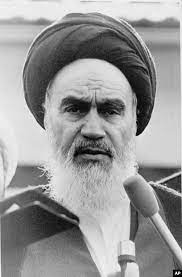 It was three weeks prior to the June 18 executions that Ruhollah Khomeini became publicly involved in the story of the widespread arrests of the Baha'is of Shiraz. About seven had passed since more than one hundred Baha'is were arrested in Shiraz in 1982. Three of them had been executed March 12, 1983.
Ruhollah Khomeini's entry into this story followed a series of news that had been published here and there on the subject of the arrest of the Baha'is of Shiraz.
First, "Khabar Jonub" newspaper wrote about the execution of "22 Baha'is in Shiraz, in connection with Israel's House of Justice" on its 12 February 1983 issue. This newspaper did not publish names and only mentioned that these people are members of the Baha'i Local Spiritual Assembly of Shiraz.
In response to the news of the death sentences pronounced against these 22 Baha'is, on Tuesday May 24 Ronald Reagan, President of the United States, issued the following statement, "I strongly urge other world leaders to join me in an appeal to the Ayatollah Khomeini and the rest of Iran's leadership not to implement the sentences that have been pronounced on these innocent people." In this statement, Mr. Reagan pointed out that 113 Baha'is had been executed since Ruhollah Khomeini came to power in Iran and stated that these 22 individuals "were not involved in any political plan or regime overthrow and did not cause anyone's death."
On Friday, May 27, 1983, Ruhollah Khomeini, in his speech on the occasion of the 12th Shiite Imam's birthday, sarcastically said that Mr. Reagan said, "These homeless Baha'is are peaceful people who are engaged in fulfilling their religious practices, and the Iranian government arrested them because of their religious obligations that contradict with the beliefs of the Islamic Republic.
Khomeini further stated that if the condemned Baha'is "were not spies", America would not have protested their arrest and death sentence. He closed his remarks, saying, "Do you [Reagan] know what the Baha'is have done, or do you know what is going on before you speak?" Or are you just prophesizing? If we have no other reason to believe that they are American spies, Reagan's support for them alone is enough."
Khomeini had a long-held enmity towards the Baha'i Faith that-predated the Islamic Revolution of Iran and was a driver in the campaign of persecution against Baha'is that began with the formation of the Islamic Republic. Khomeini's words would surely inflame that persecution and lead to more executions of Baha'is.
Rahbar Saberi told Radio Farda that following this speech he and his wife visited his sister, Simin Saberi in prison. It would be the last time. During the visit, Simin mentioned Khomeini's speck and told her brother that she would be executed. She was among the 10 Baha'i women executed on June 18, 1983.
Sharia Ruler of Shiraz, Hujjat al-Islam Ghazaie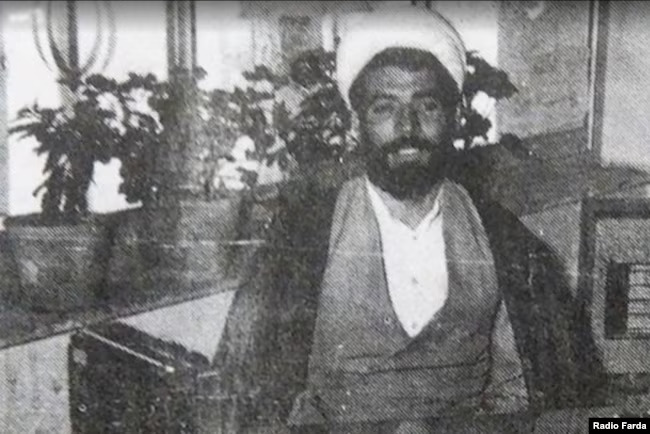 The Sharia ruler and head of the Revolutionary Court at that time in Shiraz was a mullah named "Mr. Ghazaie" or "Hujjat al-Islam Ghazaie". He is the one who "issued the execution order" for the 10 women.
In an interview on March 3, 1983, with "Khabar Junob" newspaper, Ghazaie condemn the Baha'is in scathing remarks. In response to a question about the death sentence of 22 Baha'is of Shiraz, he recited verses 26 and 27 of Noah Surah from the Quran. The translation of these verses is as follows: "And Noah said, Lord, do not leave any of the disbelievers on the earth, because if you leave them, they will lead your servants astray and they will be nothing but ungrateful filth."
He went on to call the Baha'is "the devil's toy", "devil-like" and "pervert", proclaiming, "There is no place for Baha'is and Baha'i Faith in the Islamic Republic of Iran."
Continuing the interview, Ghazaie announced that 500 cases related to Baha'is are being processed in the Revolutionary Court and presented this argument about the Baha'is being "Israeli spies", "Baha'is follow the House of Justice and the House of Justice is required to follow the government of Israel." He condemned members of the Bahá'í administration as "clear examples of infidels and organizational militant infidels". He did not mention the names of those sentenced to death in this interview.
Nine days following this interview, three Baha'is of Shiraz were executed. In in less than four months, 17 other Baha'is, including the 10 Baha'i women, would be executed in Shiraz.
The families of the 10 women told Radio Farda that Ghazaie's "main duty" in this case was to issue and execute the death sentence as ordered by Ruhollah Khomeini.
Following the June 1983 executions, Ghazaie was replaced by another Sharia ruler. Baha'is who remained in custody that time said that following Ghazaie's replacement, further executions stopped, and the remaining detainees were released from prison over a period of time.
Ghazaie's name disappeared from Iranian Government media. Radio Farda's investigations on the fate of Ghazaie, where he lives, or what positions or connections he may still have with Iran's Judicial or Security institutions have been inconclusive.
Zia Miremadi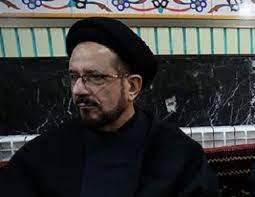 Another name that often comes up in conversations with the families of the executed prisoners in Shiraz is Zia Miremadi, the Shiraz prosecutor at that time.
In its 11 November 1982 issue, Etela'at newspaper announced that Zia Miremadi has been appointed as the Islamic Revolution Prosecutor of Shiraz while "maintaining his position in the Islamic Revolution Prosecutor's Office of Bandar Abbas".
It was under Zia Miremadi that the arrest warrant of many Baha'i citizens detained in Shiraz in the fall of 1982 were issued. In an interview with "Khabar Jonub" newspaper, November 23, 1982 issue, Zia Miremadi confirmed the arrest of Baha'is in Shiraz, stating that these people were arrested in "relationship with Baha'ism".
He also claimed that Baha'is were affiliated with Israel and declared that anyone who "steps on this path, even if he is a Muslim", would be arrested and punished.
Zia Miremadi was not only responsible for arrests of Baha'is in Shiraz. In his interviews with newspapers close to the government of Iran, he stated that during his time as a prosecutor in Bandar Abbas and Shiraz, he also dealt with members of the Tudeh Party, the Mojahedin Organization, the Peikar Group, Ashraf Dehghan and other political groups.
He told Khabar Jonub that the "Intelligence Organization" provided him with 36 million tomans to destroy the opposition forces of the Islamic Republic.
Zia Miremadi's persecution of Baha'is took an even more cynical turn when he told some detained Baha'i families that the Baha'is in Shiraz would be his "advancement stepping stone".
Baha'is who were detained at that time reported that Zia Miremadi had visited Baha'i prisoners on June 12, 1983, accompanied by a group of male and female IRGC guards. In this meeting, Miremadi asked Mr. Torabpour, the head of the prison, to start the last stage of "Repenting" and gave the Baha'i prisoners nine days to repent. What was meant by "Repenting" was for the prisoners to recant their Faith, "Islam or execution?" Six days after this visit, ten 10 Baha'i women were executed.
Sometime after that, Zia Miremadi was assigned to the position of general prosecutor of Tehran. 20 years later he was arrested on charges of "financial corruption". ISNA news agency in their August 23, 2003 issue reported Zia Miremadi was affiliated with "Shahram Jazayeri " (also charged with corruption). It further reported that an official in the special clerical court had announced that a bail order has been issued for the former general prosecutor of Tehran, who had been taken into custody.
According to the information on the portal of the Central Bar Association, Zia Miremadi has been working as a "basic lawyer of the court" since at least 2011.
Officials' Silence
According to the information provided to Radio Farda by the family members of the executed women, many officials of the government, parliament and judiciary were aware of the detention and condition of these women in Shiraz.
Rahbar Saberi says that one month following the arrest of his sister, Simin Saberi, he along with family members of some other Shiraz Baha'i prisoners went to Tehran and attempted to meet with many regime officials, with little effect. Mr. Saberi shared that in one meeting a representative of the parliament called the Baha'i Faith "hell and spider web" and said that the Baha'is arrested in Shiraz are "spies".
Baha'i families also went to Ayatollah Montazeri's office in Qom. Initially, the mullah responsible for meeting with them told one of the families that "being a Baha'i is not a crime" and promised them that he would follow up on this issue. After meeting with the families, the mullah, unaware that the Baha'i families were still present in Mr. Montazeri's office, started "cursing and insulting" the Baha'is and said that the Baha'is "arrogantly" expect their complaints to be addressed.
The families continued attempting to follow-up, going to the offices of the president, prime minister, attorney general, the eight-point decree "follow-up headquarters" (a headquarters with the membership of some heads of government, formed to enforce respecting the rights of citizens in judicial courts), the Article 90 Commission (a commission in the parliament to deal with people's complaints) and other centers in this field, but almost none of the officials were willing to meet with them or assist their complaints.
Rahbar Saberi says: "This was a plan that all the government officials knew about."
From all the information available, it seems clear that even before Ruhollah Khomeini's May 27, 1983, speech, all government, governmental bodies, and institutions where aware of detention of Baha'is in Shiraz and the charges they were facing.
These institutions and individuals remained silent in this regard, and many were actively complicit in these persecutions, arrests, and executions, including the hanging of the 10 Baha'i women in June 1983 in Shiraz.