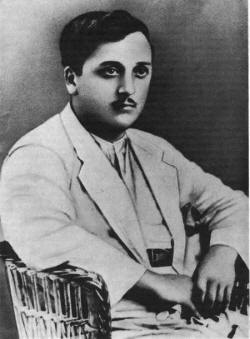 In March 1927, a devoted Baha'i known as the Aminu'l-'Ulama Ardabili was martyred in Iran. When this news reached Shoghi Effendi, he expressed his sorrow through the composition of the following prayer.  Recently, the Baha'is of Iran have circulated this prayer as a means of remembering the current community members who are imprisoned or otherwise suffer hardship in Iran.
Iran Press Watch is pleased to offer the following provisional translation of this moving supplication as means of remembering all those who suffer at the hand of injustice, cruelty and repression.  
He is God!
O God, Thy sincere servants are afflicted by the malice and cruelty of such as oppose Thee: do Thou deliver them!
The beloved of that Resplendent Beauty are as oppressed sheep in the claws of ignorant malicious wolves: do Thou release them!
The nightingales of Thy Garden of Sanctity are sobbing among the owls of deceit and treachery: be Thou their defender.
The fair-faced lovers of Thy Precious Cause are caught in the machinations of cruel and oppressive fiends: set them free!
Although calamity is the well-spring of bounty, yet the hearts of Thy kindred are more delicate than a breeze from the East. While the tyranny of enemies is the herald proclaiming this Most Great, this glorious Cause, yet the weakened and fainting Friends are being pierced by the ceaseless darts of a hostile people.
The servant of Thy threshold,
Shoghi.
[A biography of the Aminu'l-'Ulama is available in 'Azizu'llah Sulaymani, Masabih Hidayat, vol. 2, pp. 357-389, http://www.h-net.org/~bahai/areprint/authors/sulayman/masabih2/masabih2.htm.]
Persian Copy: Persian Original (PDF)