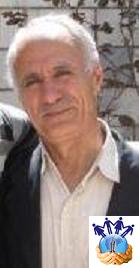 Committee of Human Rights Reporters reported on Tuesday, August 25, 2009, the following arrest – the article appears below in translation:
On August 9, 2009, armed with a search order, agents of the information office of the Ministry of Intelligence in Sanandaj [see map], entered the residence of Mr. Zabiu'llah Raufi, a Baha'i of that town.  They confiscated various personal items, including books, cell phones, pamphlets, CDs, and such items.
Afterwards, Zabiu'llah Raufi was summoned to the information office and interrogated.  Finally, on August 19, he was summoned to the court by a telephone call.  He was not allowed to bring a lawyer, nor was the setting consistent with standard legal practices.  He was tried and arrested.
Immediately, his family followed up and went to the court.  After seeing his file, it was determined that he could be released on bail and a surety bond.  However, since the file had been sent to the Revolutionary Court for formal trial and the presiding judge had changed, the request for his release and bail were suspended and Mr. Raufi remains in custody.
It should be noted that the trial by the Revolutionary Court did not take place on the scheduled day and has been postponed.  The court authorities have told him informally that he will remain in temporary custody for another month.  There is no information about the details of his file or the charges against him.
Mr. Raufi's son states that his father has been sentenced to a year imprisonment in Minab, near Bandar Abbas (very far from his native town of Sanandaj).  He has been given only 20 days to appeal this ruling.
[Posted on http://www.schrr.net/spip.php?article5194.  Translation by Iran Press Watch.]