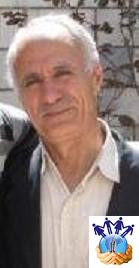 Iran Press Watch has previously reported on the arrest of Mr. Zabiu'llah Raufi, a Baha'i resident of Sanandaj (IPW).  Further details are provided by the online site of Human Rights Activists News Agency on Saturday, August 29, 2009: 
Mr. Zabiu'llah Raufi, a Baha'i resident of Sanandaj, has been given the sentence of a year imprisonment and exile to the town Minab [near Bandar Abbas in south of Iran].
On August 19, 2009, he was summoned before the Revolutionary Court and arrested at the same time.  He continues to be incarcerated.  It should be noted that the actual date that the court convened is not known, nor was he provided legal representation, or was there formal legal proceedings.  It was at this trial that his sentence was communicated to him.
It should further be noted that in recent days, 18 friends and acquaintances of Mr. Raufi have been summoned to the Ministry of Intelligence of Sanandaj and they have been forced to sign assurances that they would not associate with the family of Mr. Raufi.
[Posted on Saturday, August 29, 2009, at hra-news. Translation by Iran Press Watch.]