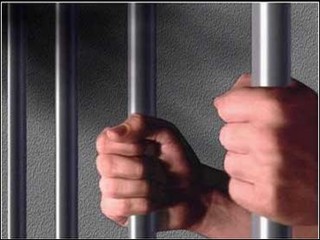 On Saturday, September 5, 2009, Human Rights Activists News Agency reported the following news, which appears below in translation.  For previous reference to this case on Iran Press Watch, please consult: here 
A Baha'i prisoner was tried by the Revolutionary Court on security charges.
Shahram Chiniyan-Miyanduab was tried by Branch 31 of Revolutionary Court of the town of Ray, with Mr. Zendeh-Del being the presiding judge.  Mr. Chiniyan is a Baha'i and arrested in January by police units in Ray, first because of personal complaints by several individuals.  Later additional security charges were brought up against him and he was transferred into the custody of the Ministry of Intelligence.
In the course of his trial, the prosecutor read the following charges against him:  "activities against the regime", "membership in illegal groups", "claim to Mihdi [the Promised One of Islam]", and "insulting religious sanctities".  Mr. Chiniyan's lawyer rejected these charges and said they were baseless.  The court will issue its ruling during the coming week.
It should be noted that after the conclusion of the trial, the aforementioned Mr. Chiniyan was taken the quarantined section the Evin prison, where in accordance with the law, he would be kept for 3 days.  This section is notoriously without a proper hygienic environment and lacks basic standards of health.  Moreover, while incarcerated, prisoners must observe the Islamic law and are compelled to fast.  [Iran is presently observing the fasting month of Ramadan – translator.]
[Posted on Saturday, September 5, 2009 at: http://hra-news.info/news/4733.aspx.  Translation by Iran Press Watch.]