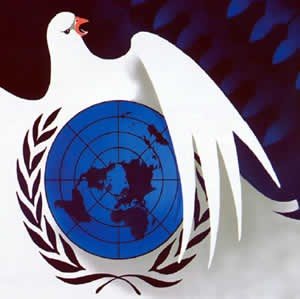 Iran Press Watch (IPW) is deeply gratified by the enormous support and readership that we are receiving.  Everyday, thousands of readers from all walks of life, including government officials, civil rights activists, diplomats, Baha'i agencies, human rights watch groups, and many others, read the site to stay up-to-date on the human rights situation in Iran, and the treatment of the Baha'i community there.
The time has now come to ask for your help.  The IPW staff is limited and we have been stretched to our limits.  We invite those of you inclined to participate in this important enterprise to become a part of the work of Iran Press Watch.  There are a number of ways that you could help:
1.  Translation of Persian press stories into English or another language; or English stories from the existing IPW site into another language (e.g. French, Spanish, German, etc).
2.  Writing essays and editorials.  These may be single articles related to your area of expertise, such as sociology, health care, economics, religious studies, psychology, government, business, human rights, etc., or ongoing varied journalistic pieces on diverse themes.
3.  Informing the editors of any news items that you have spotted, which may have escaped our notice.  Kindly write to:  [email protected].  We extend our gratitude to those of you who have sent news items already, and ask you to maintain and extend your efforts.  Those who have access to the Persian press are especially requested to assist.
4.  Spreading articles and news from the IPW site by re-posting in other blogs or sharing with your professional contacts and friends.  This process is important in terms of ensuring that information about the situation of Baha'is in Iran is as widely spread as possible.
5.  We particularly hope that readers could come forward who are moved by the situation of the children of Baha'i families in Iran.  This is an area which has not been covered at the level it deserves.  Constant persecution is especially destructive of those innocent lives that are being oppressed and denied education because of the faith of their families.
The cause of human rights is urgent.  Protecting all minority groups in Iran, including the Baha'i community of Iran, is noble work, worthy of our best efforts. We are trying to contribute, however inadequately.  With your help and your collaboration, our work for justice can grow and flourish.
Thank you.
The Editorial Board.