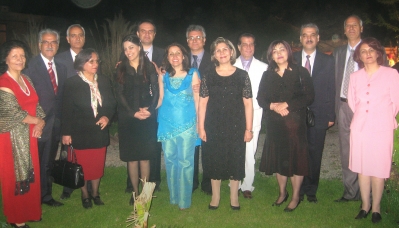 Editor's Note:  The following story was posted on Los Angeles Times online site on Saturday, September 12, 2009:
A trial date has been set for seven leaders of the Bahai community in Iran who have been detained in Tehran's Evin Prison since the spring of 2008, one of their lawyers said. 
After multiple delays, a new date of Oct. 18 has been set, lawyer Abdul-Fatah Soltani said. Soltani, who was recently released from the prison himself, said the group faces seven charges, including two very serious ones: "corrupting the Earth" and "espionage for Israel."
Both are capital offenses, but Soltani said he doesn't think they will be sentenced to death, even if convicted. He offered a preview of their defense.
Read the article here