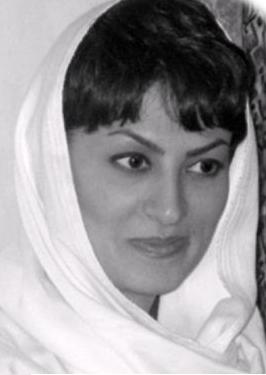 The following news was posted on the online site of Human Rights Activists News Agency on Wednesday, September 23, 2009:
A few minutes ago, Shiva Nazarahari, a human rights activist was released from incarceration in Evin Prison on condition of bail and surety of 200 million tumans [equivalent to US$200,000].
A number of political and civil rights activists were waiting for her outside of Evin Prison after about 5 PM.  Eventually, after 4 hours of waiting, they were able to witness the release of Shiva Nazarahari.
Nazarahari is a member of the Committee of Human Rights Reporters.   She was arrested at her place of work on June 14, 2009, by agents of the Ministry of Intelligence.  The night before her arrest, agents of the same ministry went to her residence at 1 AM in the morning without a prior notice, and searched her home and confiscated her personal property.
Nazarahari spent portion of her incarceration in solitary confinement and then in section 209 of Evin.  During this entire time, she was under pressure and threats to stop her activities on behalf of human rights in Iran.
She is also a member of the Society to Prevent Child Abuse, Association for Defending the Right to Education, and the One-Million Signature Campaign.
It should be mentioned that the bail set for her release was initially at 500 million tumans [US$500,000], which was reduced to 200 million tumans through her family's efforts.
On the occasion of Shiva's freedom, the Committee of Human Rights Reporters congratulates her family and all civil rights activists in Iran and requests that all political prisoners and prisoners of conscience be immediately released as well.
[Posted on September 23, 2009, at: hra-news.  Translation by Iran Press Watch.]