27 Mordad 1389 [18 Aug. 2010]
HRA news – Four socially active Baha'i citizens arrested in Vilashahr Isfahan will be held in detention for 10 more days.
According to a report from the committee of Human Rights Reporters, Jinous Jooshtiyan, Faraz Roohi and Nasim Roohi were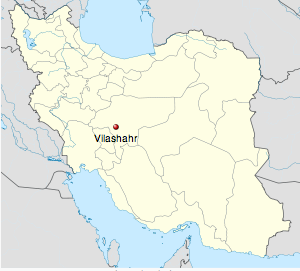 arrested on August 5th in a raid by security forces on their homes. Afrooz Roohi, Faraz Roohi's sister, was also arrested, on August 8th, after being summoned to the courthouse. It appears that these individuals were arrested for providing social services in Quleh-ye Musa Khan Village. These four socially active individuals are currently being kept in Dastgerd prison in Isfahan.
According to a spokesperson of the Baha'i community of Iran, these actions are part of the ongoing oppression of the Baha'i community by the Iranian government, which has led to the imprisonment of 47 Bahai's and to the 20 year sentencing of the seven incarcerated leaders of the community.
Translation by Iran Press Watch
Source: http://www.hra-news.org/1389-01-27-05-27-21/3430-1.html