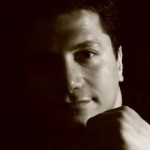 (RAHANA – 30 Oct 2010) Farid Rohani, a Baha'i resident of Tehran, has been summoned to the Revolutionary Court.
RAHANA: Baha'i citizen Farid Rohani who was detained following the Ashura protests, has been summoned to the Revolutionary Court on December 11th.
According to the Committee of Human Rights Reporters, Rohani was detained on December 3rd along with a number of other Baha'i citizens and was temporary released on bail on February 28th. He had been confined in Evin Prison for the first 10 days of his detention and was subsequently transferred to the Rajaei Shahr Prison.
His charges include acting against national security, blasphemy, disturbing public order and supplying propaganda material for foreigners.
His workplace has been confiscated since his release. It seems that the Intelligence Ministry has ordered the action.
—

Source: http://www.rahana.org/en/?p=7824