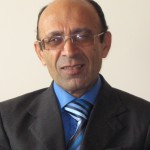 (RAHANA 28 Nov 2010) Massoud Ataeian, a Baha'i resident of Ghaemshahr, will begin serving his 10 month prison sentence in the Ghaemshahr prison.
According to the RAHANA reporter, Ataeian was held in the Sari Intelligence Ministry Detention Center for 3 months. He was held in solitary confinement. The appeals court did not change the sentence.
Since the Islamic Revolution, pressure has intensified on Baha'i citizens. After Ahmadinejad's government came into power, the pressure on the Baha'i citizens has worsened.
—
Source: http://www.rahana.org/en/?p=8121