(RAHANA 22 , December , 2010) Anisa Safarian, a Baha'i student of Science and Technology university of Behshahr, was arrested at her hometown, Babolsar.
On early hours of Monday security forces entered the home of Anisa Safarian whom was earlier expelled from university due to religious beliefs and after searching the premisses arrested her.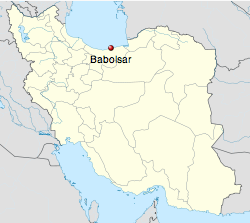 RAHANA reports, after searching her house, her personal belongings were confiscated and she was transferred to intelligence agency of Sari.
Anisa Safarian, whom was studying Applied Mathematics at Science and Technology University of Behshahr was expelled earlier for believing the Baha'i faith.
—
source: http://www.rahana.org/en/?p=8670