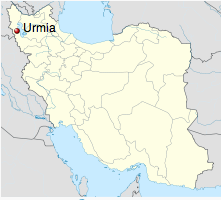 (RAHANA 31 Dec 2010) Shiva Karimi, Homeyra Parvizi and Navid Morghi, 3 Baha'i residents of Oroumiyeh, were arrested on Tuesday December 28th.
RAHANA: On Tuesday December 28th, houses of 5 Baha'i citizens were raided and Shiva Karimi, Homeyra Parvizi and Navid Morghi were detained after the house search.
The pressure on Bahai citizens by the security forces has intensified in the recent weeks. Since Decmber 22nd, Mahintaj Rohani, Roya Ghanbari in Sari and Adib Hagh-Pajouh in Shiraz, have been detained after their houses were searched. Baha'i citizen of Semnan Sholeh Taef has also been summoned to begin serving her sentence.
Anisa Safarian, the expelled Baha'i student of Babolsar University of Technology, was also arrested after the security forces searched her house and her personal belongings were confiscated. She has been able to contact her family only once.
In addition to the harassment of Baha'i citizens by security authorities and issuance of prison sentences for them by the judicial authorities, the properties of many Baha'i citizens have been confiscated, destroyed or deliberately burnt by fire since the Revolution. They have also been deprived of continuing their education.
—-
Source: http://www.rahana.org/en/?p=8965