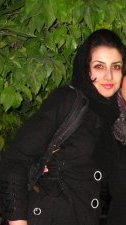 (RAHANA 16-FEb-2011) Anisa Motaher and Misagh Mohammad Alipour, two Baha'i citizens who had been arrested on Sunday February 13th have been transferred to Isfahan prison.

On Sunday February 13, at 9am the intelligence officials of Isfahan went to the house of 2 Baha'i citizens, Anisa Motaher and her mother Shahnaz Sanai, with an arrest warrant. After confiscating all their religious brochures and books that were related to the Baha'i faith along with their computers, the agents arrested Anisa and took her to Evin prison.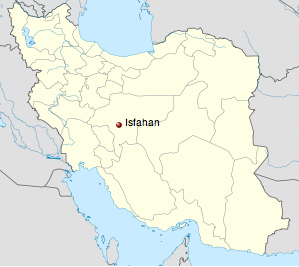 According to Rahana, the news agency of the Human Rights House of Iran, at that time Shahnaz Sanai was in the city of Ghaem Shahr where her brother had been arrested. The intelligence agents ordered her husband to ask her to immediately return and present herself at the Intelligence Ministry.
At the same time of the arrest of Anisa Motaher, intelligence agents went to the house of one of their family friends, Saiid Hashemi, and arrested him after confiscating all his books and brochures along with his personal computer.
On February 14 Anisa Motaher's family was told she was at the Isfahan prison and that her trial would take place on February 15th in the city of Baharestan, which is 15 kilometers from Isfahan.
On February 15 his family was told that his trial was postponed till next week.
So far his family has not been able to visit him but they have been told that they will be able to see him next week.
His family said they were told that his file is being reviewed in Branch 11 of the Isfahan Revolutionary Court. Anisa Motaher told her family that prison officials escorted her to this city's Revolutionary Court on February 14.
Per information obtained by Anisa's family at Branch 11 of Isfahan's Revolutionary Court, Anisa and Misagh were convicted of "propagating against the regime and assisting organizations and groups that were against the Islamic Regime of Iran."
Misagh Mohammad Alipour, Baha'i citizen from the city of Isfahan who was also arrested on February 13, has been held in an Isfahan prison holding cell since the day of his arrest.
—
Source: http://www.rahana.org/en/?p=10021